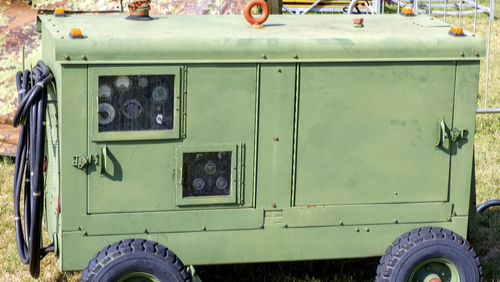 The US Department of Navy and the US Marines Corps have developed a resilience policy that will enable key installations to go off-grid for at least two weeks – with the goal of "assured energy whenever and wherever it's required." The Installation Energy Resilience Strategy focuses on the delivery of uninterrupted, reliable, and high quality power necessary to meet evolving mission requirements as defined in the National Defense Strategy.
Navy and Marine Corps energy managers will work with utilities and private sector experts to collaborate on initiatives to reduce vulnerabilities, add redundancy, and improve energy management. They will assess facility reliability and resilience requirements for all facilities by September 2021, then develop plans to increase energy reliability for defense and "task critical" assets to 95% by September 2025. They must also make sure those assets can operate off-grid for at least two weeks by the same deadline. Starting in 2022, energy managers are called upon to make all defense and task critical assets resilient and reliable by the year 2030.
"We must pursue innovative methods to supplement funding through the privatization of assets, continued performance contracting, and the acquisition of energy as a service," Acting Assistant Secretary of the Navy for Energy, Installations, and Environment, The Honorable Lucian Niemeyer, said.
This two-week resilience plan mirrors a similar policy already enacted by the US Army. Their 2018 National Defense Strategy establishes the concept that stateside posts are no longer sanctuaries and that they must move toward installations that can operate for two weeks or longer without outside utilities – including water, fuel and electricity – while also boosting security.
"This strategy is a major step forward for the Department as we acknowledge the reality that future combat systems will need more power of higher quality and greater resiliency," said Niemeyer. "It starts with individual efforts to identify mission essential shore assets that must continue to operate in the event of a power outage. Then, we must develop installation energy plans to provide a long-term strategy for investments and projects to meet our resilience goals."