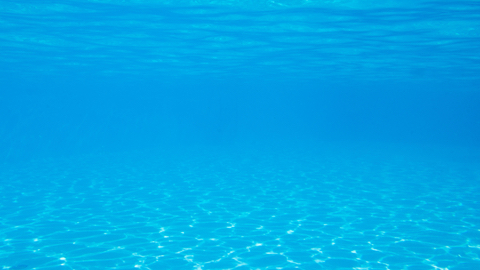 The Underwater Multi-Sensor (UMS) test pool at the Naval Surface Warfare Center Panama City Division (NSWC PCD) recently underwent renovations and upgrades. UMS is a 9-million gallon (~35,000,000  liter) freshwater test pool that provides an optimal testing environment to support the U.S. Navy's effort to gain technological advantages and maritime superiority. The upgrades on advance testing capabilities included testing of autonomy assessments for various novel maritime platforms, sonar measurements on various types of simulated training targets, and verification of acoustic release systems.
The UMS test pool includes a sandy bottom which provides users with a relevant environment simulating the seabed for controlled measurements. Users can deploy targets on the bottom of the test facility in various configurations such as proud targets on top of the sand, partially buried, or fully buried.
"The UMS test pool allows full-scale testing of acoustic, magnetic, seismic or optic sensor systems performance assessments against targets under realistic conditions," said Lisa Arrieta, NSWC PCD acoustic test facility manager. "Unmanned vehicles, both surface and underwater, can be operated at the facility."
Renovations included the replacement of the test pool liner, increased filtration capacity, and a new on-site chlorination system. The UMS test pool is coupled with an instrument building which can house support equipment such as data acquisition systems, computers, and camera monitors.
"Because of the magnetically clean environment, sensors and systems studying the effects of target/vehicle magnetic fields can be tested in the pool. It is a controlled environment with realistic conditions that allows fundamental understanding of system performance for developing Navy and Marine Corps systems," said Arrieta. "This facility is a cost-efficient location to test systems in the preliminary testing stages to lower risks before at-sea measurements."
The UMS test pool is one of four measurement facilities in the Acoustic Test Facility Service Cost Center, including the Barge, the Pier and the Small Scale Test Bed. Each facility has unique capabilities to measure underwater sensors.
The UMS facility can be used by any government agency, academia or commercial partners.