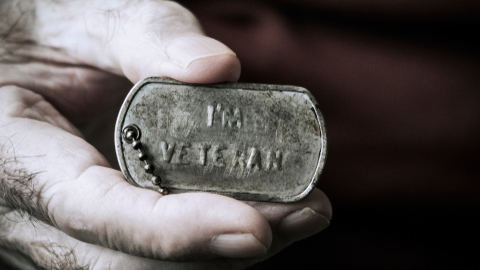 The U.S. Department of Veterans Affairs (VA) recently launched the National Artificial Intelligence Institute (NAII), with the goal of prioritizing and realizing AI research and development that can help veterans and others.
The VA plans to leverage its integrated health care system and the healthcare data it has amassed from its Million Veteran Program. That program has collected 800,000 veterans' data in a genomic database with the goal of researching how genes, lifestyle and military exposures affect health and illness.
Biomedical informatics leader, Gil Alterovitz, Ph.D., will lead the NAII as the institute's director. Alterovitz is on the faculty at Harvard Medical School in the Center for Biomedical Informatics and is the director of the Biomedical Cybernetics Laboratory and core faculty member of the Children's Hospital Informatics Program. According to the VA, Alterovitz has led national and international collaborative initiatives for developing novel informatics methods and approaches for integrating clinical, pharmaceutical, and genomic information, from research to point-of-care. Alterovitz led the Office of the National Coordinator for Health IT's "Sync for Genes" project – an initiative to advance the use of standards to enable and improve patients' ability to share their genomics information.
NAII is a joint initiative between VA's Office of Research and Development and Secretary's Center for Strategic Partnerships. Professionals there will design, execute and collaborate on strategies that build on the American AI Initiative and the National AI R&D Strategic Plan.
"VA has a unique opportunity to be a leader in artificial intelligence," said VA secretary, Robert Wilkie. "VA's artificial intelligence institute will usher in new capabilities and opportunities that will improve health outcomes for our nation's heroes."