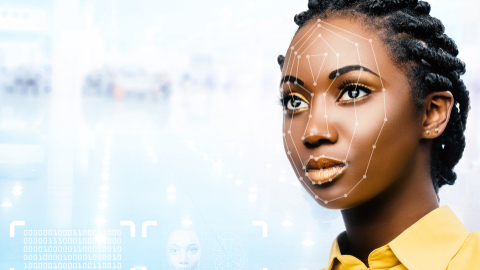 The US Air Force has awarded a Small Business Innovation Research Program (SBIR) Phase II contract to Trueface – a developer of computer vision systems – to provide facial recognition, license plate recognition, and weapon detection for an unnamed air base. Trueface was initially awarded a Phase I contract earlier this year to conduct research on how to use facial recognition software on bases. The deployment of the solution is expected to deliver benefits such as improved security at the base and a quicker entrance process.
"The goal here is to protect the assets and people on base," said Shaun Moore, CEO of Trueface. "So we're running a facial recognition scan to ensure the people entering the Air Force base are who they say they are and should be allowed in. We're also running the license plates of most cars and we're looking out for weapons in areas where weapons should not be present."
Trueface focuses on three main use cases with escalating degrees of difficulties. The simplest involves software for one-to-one recognition, as is used for unlocking your phone or for access to bank accounts. The next level – called one-to-few – involves facial recognition for airports, customs, or buildings and work environments. These scenarios match people with their ID cards. The third use case – which has raised privacy concerns with the public – is one-to-million facial recognition software that can pick individuals out of a crowd.
"Through the use of our advanced computer vision, we are able to provide critical information that was previously unavailable in real-time for the airforce. The military is the perfect customer for Trueface, as the physical security element is crucial to the protection of the individuals and assets on base," said Moore.