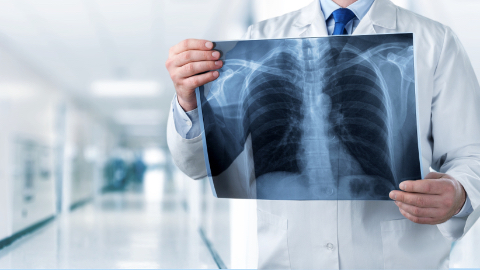 University of California San Francisco's (UCSF) new Center for Intelligent Imaging will accelerate the application of artificial intelligence (AI) technology to radiology – leveraging advanced computational techniques and industry collaborations to improve patient diagnoses and care.
Researchers at The Center for Intelligent Imaging (ci2) will partner with NVIDIA Corp., to build infrastructure, apply computational resources, and build clinical AI tools that integrate seamlessly into clinical practice.
"Artificial intelligence represents the next frontier for diagnostic medicine," said Christopher Hess, MD, PhD, chair of the UCSF Department of Radiology and Biomedical Imaging. "It is poised to revolutionize the way in which imaging is performed, interpreted and used to direct care for patients."
Researchers will use patient images and clinical data and work with other institutions to develop, test, and validate deep learning algorithms. The center's computational infrastructure includes NVIDIA's DGX-2 supercomputer – one of the first installed in the medical community.
"The Center for Intelligent Imaging will serve as a hub for the multidisciplinary development of AI in imaging to meet unmet clinical needs and provide a platform to measure impact and outcomes of this technology," Hess said. "The result will be more efficient, higher-value imaging for patients within and outside of UCSF."
With funds from NIH, a team at the center will lead a study evaluating chronic back pain using AI tools, data analytics, and brain imaging. The center will also connect academic innovation to startups, promoting collaborative AI research and development.
"AI is one of the greatest tools of this century," said Abdul Hamid Halabi, director of healthcare at NVIDIA. "ci2 is bringing together an innovative ecosystem of startups, vendors, UCSF's thought leadership in radiology, and NVIDIA's Clara platform on the world's fastest GPUs, to create imaging AI solutions for improving patient care. ci2 aims to impact the entire value chain of imaging, from the time the patient comes for a scan to the final delivery of individualized, quantitative, prognostic and care-defining information."