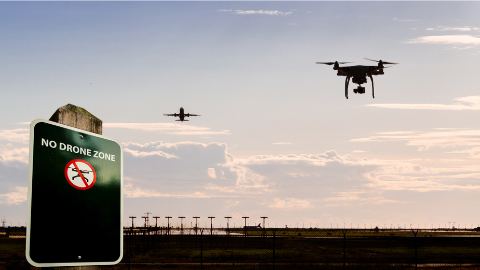 Researchers at the University of Vermont's Spatial Analysis Laboratory (SAL) have joined the Federal Aviation Administration's Alliance for System Safety of UAS through Research Excellence (ASSURE) to aid in setting guidelines for the safe use of drones during disasters.
"The airspace during an emergency or disaster has always had rescue and media helicopters," said Jarlath O'Neil-Dunne, director of the UVM's Spatial Analysis Laboratory. "Today the space can also become crowded with drones – from the fire department, state and federal agencies, the media, even the person down the street who wants to shoot a YouTube video. UAS are an exciting new technology that could revolutionize disaster response, but there is a lot of work to be done if we are to employ them in a safe an effective manner. We look forward to working with FAA and our partners in ASSURE to help advance UAS for disaster response."
ASSURE was established in 2011 and is made up of 24 research institutions and more than 100 industry and government partners. Its goal is to provide the FAA with the research it needs to efficiently integrate UAS into our national airspace system in areas ranging from air traffic control to flight over people and beyond line of sight.
"We're thrilled to welcome the University of Vermont into the ASSURE network," said Stephen Luxion, ASSURE's executive director. "The university's expertise in the incorporation of UAS during emergencies and disasters is extensive and will provide excellent use cases, as well as critical training and recommendations for the safe integration of UAS into our daily lives."