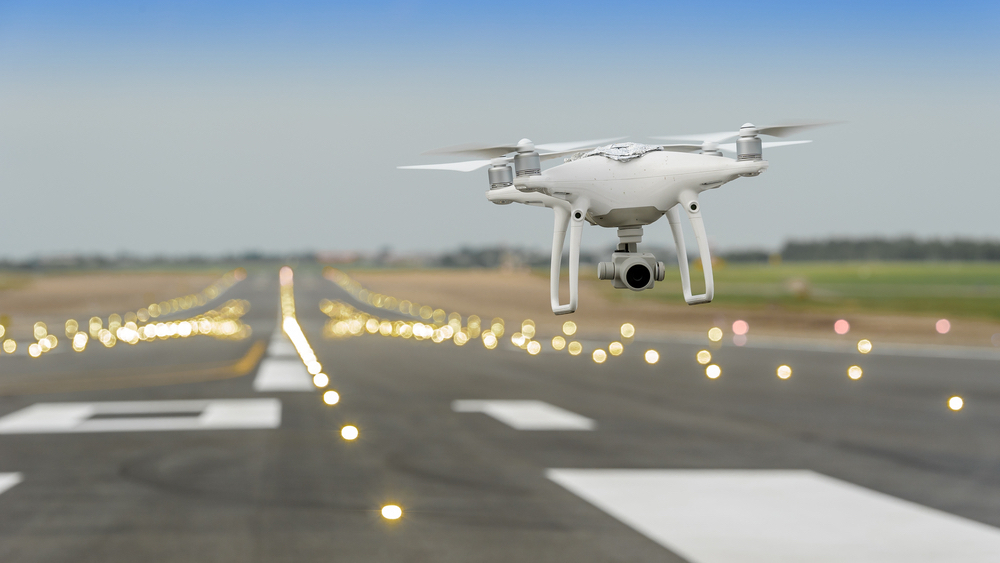 The Blue Ribbon Task Force on Unmanned Aircraft Systems (UAS) Mitigation at Airports – established by the Airports Council International-North America and the Association for Unmanned Vehicle Systems International – is calling for a rapid adoption of drone-ID technology.
Their initial report recommends that the U.S. Federal Aviation Administration and Transport Canada create a standardized approach that would outfit drones with technology that could be used to alert air traffic control and law enforcement to incursions, and that they track down violators. The report also recommends campaigns to increase public awareness of the dangers of operating drones on or near airport property.
"As this report makes clear, airport security is no longer simply limited to the perimeter of the airport; measures must be taken to protect beyond the perimeter for departing and approaching aircraft." Kevin Burke, the Airports Council president, said in a press release accompanying the report. "As we've seen, recent incursions around airports demonstrate that more needs to be done and at a faster pace than the regulatory process allows, which is why the work of the task force is so important."
The task force was formed in the aftermath of drone incidents at several airports, including London Gatwick Airport, Newark Liberty International Airport in New Jersey, and the Dubai International Airport. The group is charged with making recommendations on counter-UAV technologies, airport protocols for dealing with drone incursions, and policies governing drone use and mitigation around airports. Deborah Flint, CEO of Los Angeles World Airports, and former FAA administrator Michael Huerta serve as co-chairs of the group of senior airport, air traffic control, and security executives.
"This interim report represents a significant step towards ensuring airports, the UAS industry, and government are on the same page and working towards solutions for UAS in and around airports," Flint said in the press release. "Much more work needs to be done, but we are now moving in the right direction."
The task force plans to issue a comprehensive report later this year.