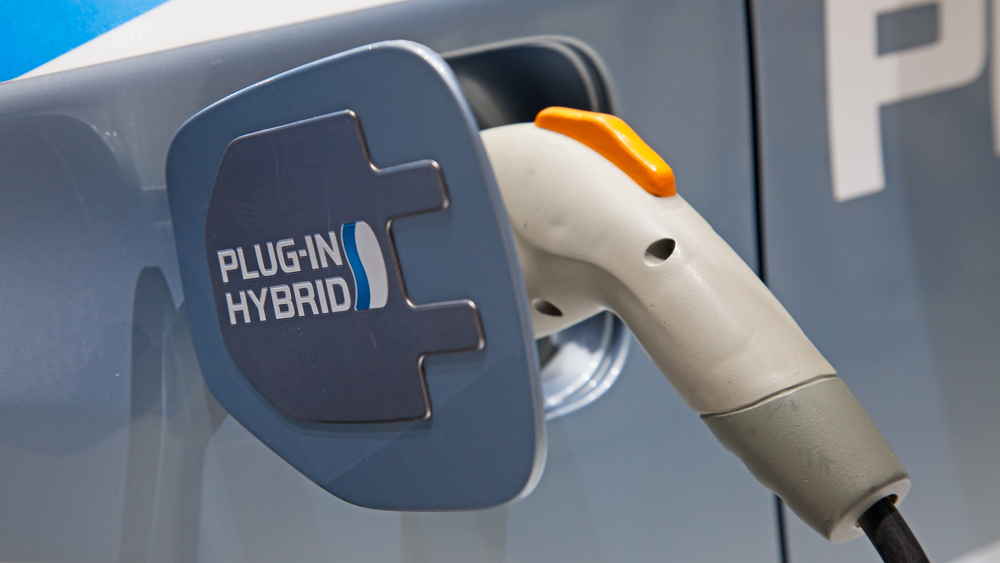 Toyota, in a joint project with Sharp and NEDO, is set to start public road trials using solar batteries on electric cars. They will use a set of high-efficiency solar battery cells on its "Prius PHV" – a demo version of the Prius Plug-In.
Sharp is providing a customized version of its solar battery cells for the panels. The triple junction cells have a conversion efficiency of 34%+, and use a flexible thin film – about 0.03mm in thickness – which allows it be made to fit the curved parts with limited space, including the vehicle hood, roof, and rear hatch door.
The current Prius Plug-In have solar cells in the roof, which provide about 180W of power – enough to charge the auxiliary battery and select power features – but the demonstration model will generate about 860W. The new system allows the battery to be charged while the vehicle is in use, unlike the current car which can only generate energy while stationary. Toyota states the additional power equates to nearly 28 miles (45 km) of additional electric driving range.
Toyota intends to conduct the trials under various driving conditions in cities around Japan. The trials will collect various data including the power generation output of the solar battery panel and the amount the drive battery is charged. This data will then be used to develop an onboard solar recharging system.
In April 2016, NEDO – the New Energy and Industrial Technology Development Organization – established the PV-powered Vehicle Strategy Committee with the goal of finding solutions for energy and environmental issues in the transportation sector. The Committee will evaluate the benefits of the solar system based on improvements in CO2 emissions reductions and convenience, including the number of times a vehicle requires recharging.