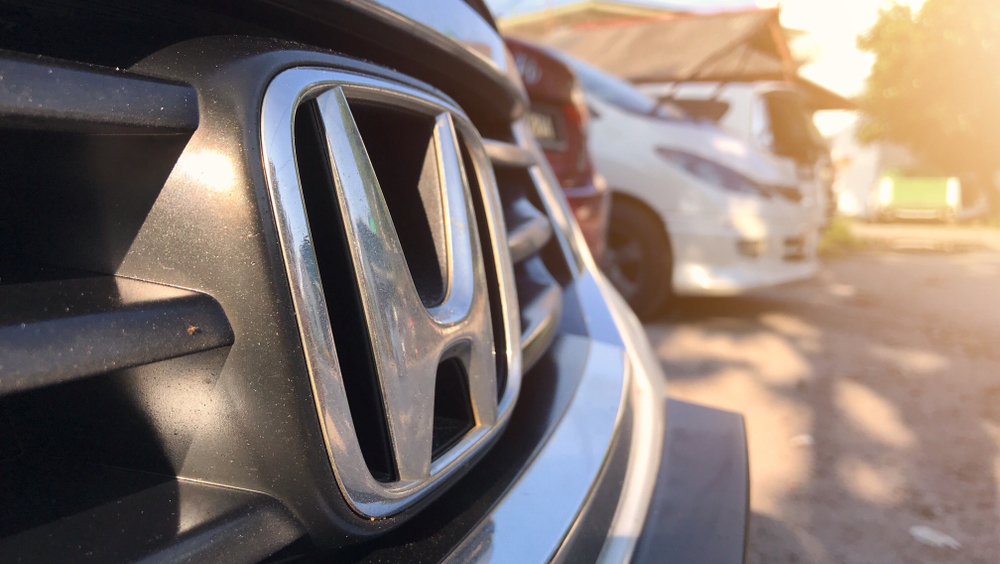 Honda seeks potential business and technology partners for its prototype off-road vehicle, the Honda Autonomous Work Vehicle. The Autonomous Work Vehicle was designed by Honda R&D Americas to enhance efficiency and safety for public, commercial, and consumer enterprises. Honda envisions the potential to support people in a variety of industries, such as search and rescue, firefighting, construction, agriculture, landscaping, and snow removal.
The prototype Autonomous Work Vehicle is based on Honda's ATV chassis and features GPS and sensor-based autonomy capable of guiding the unit in almost any environment, a rail accessory mount system for limitless accessories and attachments, and onboard power plug-ins. Its compact size and off-road capabilities make it highly maneuverable and allows it to access a variety of locations, from dense forests to urban pedestrian zones. It can be programmed in different modes: "Follow Me," "Pattern," and "A to B" – to accommodate a range of applications.
Honda has evaluated the Autonomous Work Vehicle in three different environments:
a large-scale solar operations company in North Carolina where the vehicle was able to provide a more consistent and faster solution to manage its vegetation and thus ensure reliable and affordable energy generation;
a wildland firefighting division in Colorado where the the "follow me" mode allowed the vehicle to autonomously follow firefighters while towing transport supplies, equipment and water; and,
an agricultural and environmental sciences college in California where the "A to B" mode was used to efficiently transport the crops autonomously.
As Honda R&D engineers continue development efforts on the Autonomous Work Vehicle, the company seeks to connect with partners to create accessories and attachments that will expand the machine's potential uses, businesses that may have a need for the vehicle, and autonomy technology and sensor developers to further improve the platform's off-road autonomy.