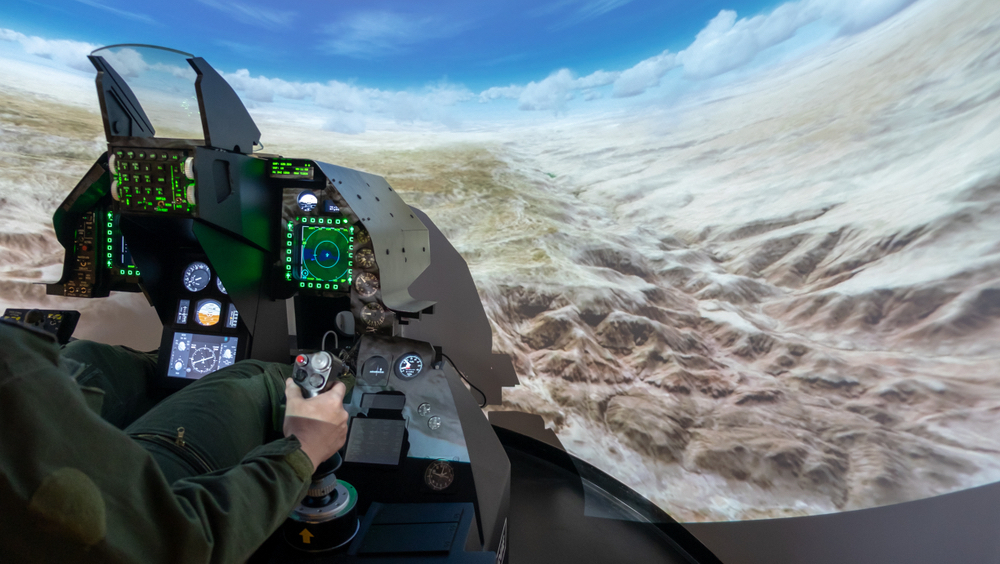 The U.S. Air Force has awarded L3 Technologies the status of prime contractor for the F-16 Simulators Training Program (STP). The F-16 STP contract – valued at $350 million USD – will consolidate the previous F-16 Mission Training Center (MTC), F-16 Weapons and Tactics Trainer (WTT) Advanced Sustainment, and F-16 Training System (TS) programs into a single, unified program.
"For more than four decades L3 has proudly developed pilots and expert technicians in support of U.S. Air Force F-16 weapons system operations," said Christopher E. Kubasik, L3's chairman, chief executive officer, and president. "This award demonstrates our ability to deliver comprehensive, world-class training solutions that support total air readiness."
L3 was the incumbent on two of the three predecessor programs to the F-16 STP, including the F-16 MTC and F-16 TS. The company was awarded the F-16 MTC in 2008 through a competitive procurement where it initially provided high fidelity F-16 MTC simulators which modeled all of the fighter aircrafts weapon systems and ordnance, supporting basic and advanced pilot mission training, tactics validation, and mission rehearsal.
"By combining three different programs, F-16 STP will enable the U.S. Air Force to provide a more cost-effective approach to maintaining concurrency for the warfighter," said Mike Swanger, program manager, F-16 Simulators, U.S. Air Force.

"Our international allies will have the opportunity to benefit from our expertise in their own countries," added Lenny Genna, president of L3 Link Training and Simulation. "We are proud to build on our long-standing partnership with the Air Force and look forward to being a key provider of F-16 training systems and services for many years to come."