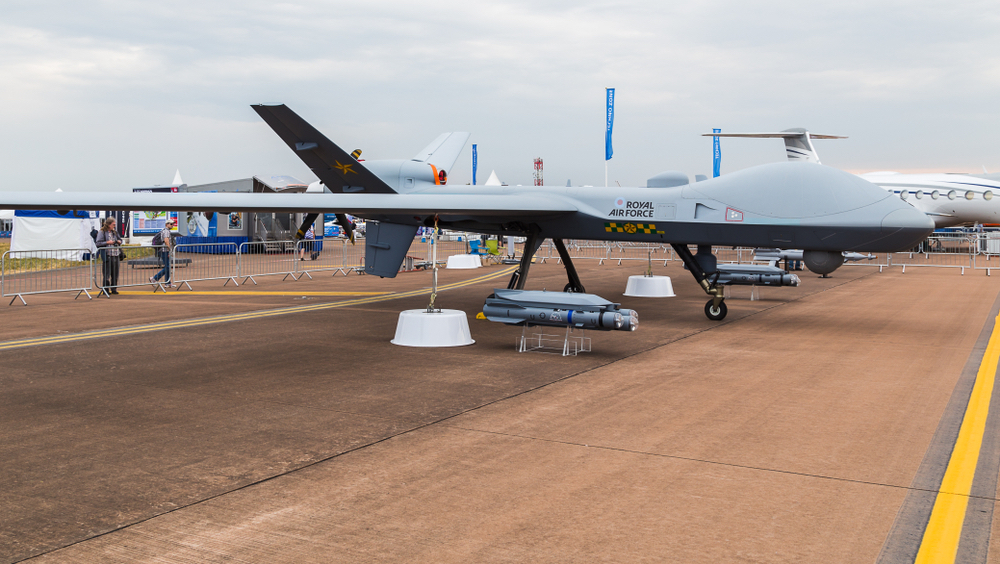 General Atomics Aeronautical Systems has been awarded the contract to be the sole supplier of a medium altitude long endurance (MALE) remotely piloted aircraft (RPA) to the Australian Defense Force (ADF). The ministry had not yet decided between General Atomics' MQ-9 Reaper Block 5 used by the US Air Force or the MQ-9B Skyguardian (formerly known as the Certifiable Predator B) used by the United Kingdom's military. Initial deliveries are expected by 2021 and the drones will be in service by 2023.
"An assessment was made between the various capabilities" of different vendors, and General Atomics was found to be the best fit, Australian defense minister Christopher Pyne said. "And rather than going through a full tender process when we already know that this is the one that we want, we are adopting the single-source supply that is allowed under the [Australian Defense Organization] First Principles Review."
It is anticipated that 12-16 armed drones will be acquired under the ADF's Project Air 7003 Phase 1 (Armed MALE UAS) which, in the 2016 Australian Defense white paper, was priced at between one and two billion Australian dollars (U.S. $730 million to $1.45 billion).
The Australian government has requested pricing and availability data from the United States on Reaper variants to support future decision making. The aircraft will be operated by the Royal Australian Air Force (RAAF) with the ground control segment at the RAAF Base Edinburgh in South Australia.
"We look forward to providing our world-leading RPAS to meet the Air 7003 requirements," said Linden Blue, chief executive officer of GA-ASI. "We'll work closely with Team Reaper® Australia partners to provide a highly capable and affordable RPAS to the ADF, while creating meaningful and enduring Australian jobs."