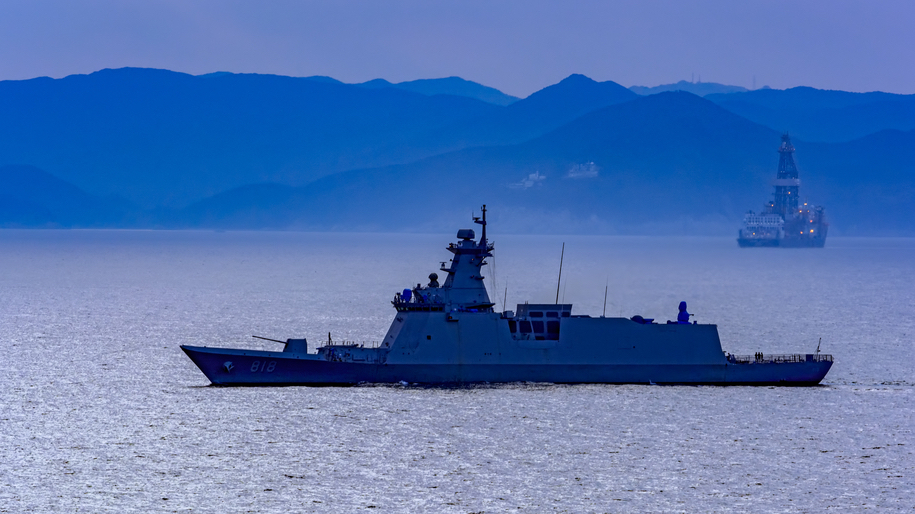 South Korea's Navy will use lithium-ion batteries in its newest submarines, claiming they can double the operational hours compared to those using lead-acid batteries. The lithium-ion batteries were created by five research bodies and six companies, including Samsung SDI, for the country's next-generation attack submarines – a new class of FFX-III frigates – which are expected to launch in mid-2020. If the project is completed as planned, the Navy will have nine 3,000-ton submarines equipped with domestic technologies in a decade, according to the Defense Acquisition Program Administration (DAPA).
"Development of lithium-ion batteries for submarines is a great achievement in the global submarine market," said rear adm. Jung Il-shik of DAPA's next-generation submarine project group. "We expect this successful development of lithium-ion batteries to raise South Korea's reputation as a submarine maker, as well as to have a great ripple effect through the commercial sectors."
Samsung SDI manufactured the battery module to be mounted on the second batch of three KSS-III submarines. Hanwha Land Systems is responsible for integrating the modules and other parts on the submarine, which was built by Daewoo Shipbuilding & Marine Engineering.
Il-shik said, "The lithium batteries used for submarines are competitively being developed in nations, including Germany, France and Japan, which are advanced in managing submarines. It is meaningful that the Korean technologies being globally recognized in the electric vehicle industry will be utilized in the defense industry."