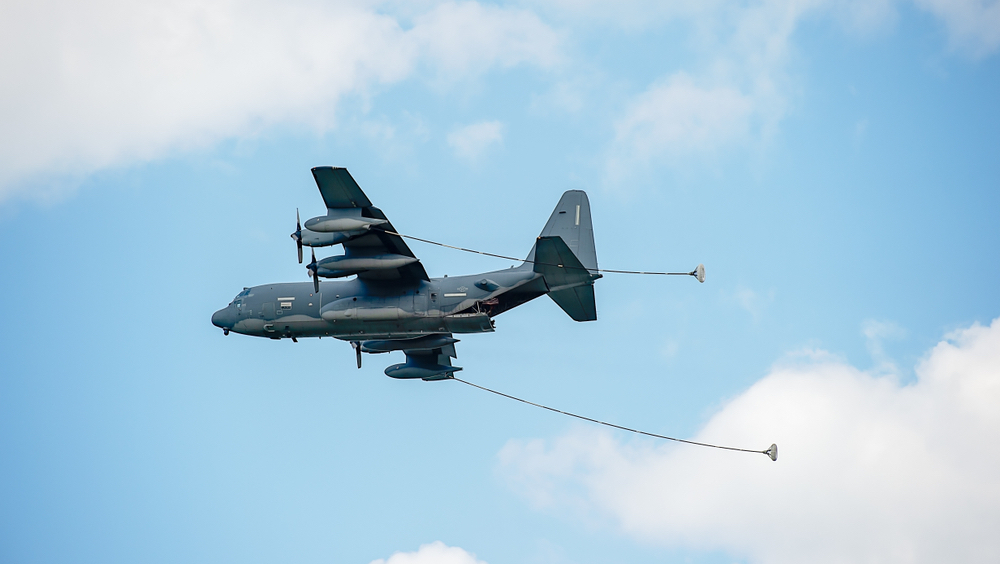 The Air Force and Air Education and Training Command is introducing virtual and augmented reality technology with new ground instructional training aircraft, or GITA. A new GITA has arrived at the US Air Force's Sheppard AFB to provide improved training for C-130 training squadron staff.
The MC-130P Combat Shadow GITA offers several training advancements that will provide experiences more closely resembling operational realities, as well as an insight into the different missions the cargo plane conducts. One example is the braking system which allows crews to learn on equipment that is currently being used in the field. The majority of the C-130 training aircraft currently used at Sheppard have the obsolete multi-disk braking system, whereas C-130s in the field use a new carbon-style system.
When the Air Force changed the type of braking system on the airframe, changes had to be made to maintenance manuals, as well as the types of tools used to remove wheels and tires and work on the brakes. Staff Sgt. Joseph Martinez, a 362nd Training Squadron C-130 crew chief instructor said they are able to work around this, but the important part is the Airmen are now being exposed to the equipment before they get to their first assignment.
"This allows our Airmen to come in, get the training they need on this new-style brake and then utilize that at their home stations," Martinez said. "These Airmen need to know that what they are doing here is vital for our Air Force. If we cannot get these aircraft up in the air and maintain them correctly, then the mission doesn't happen and it actually can fail and people's lives are at risk."