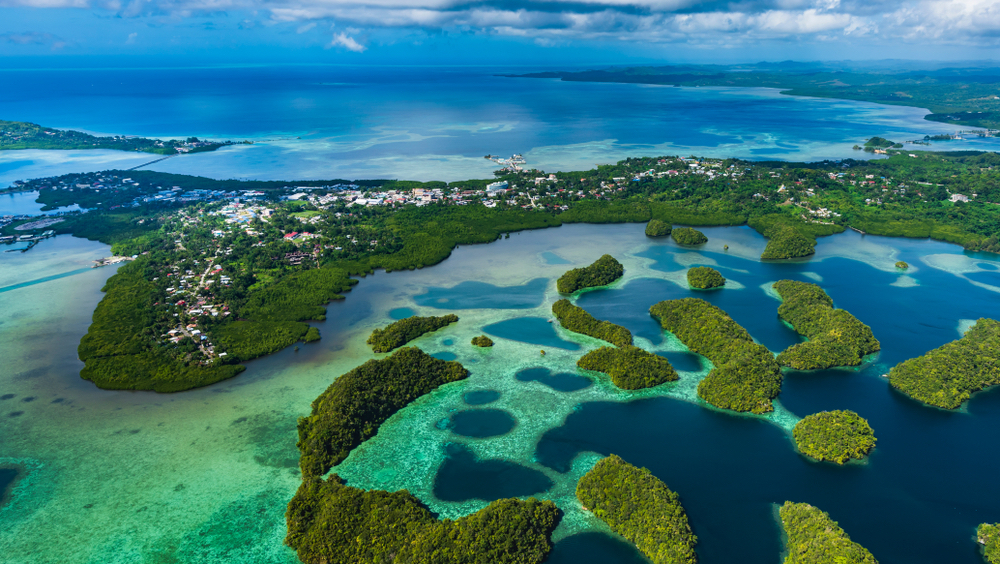 Palau, an island nation in the western Pacific Ocean, has entered into a 30-year power purchase agreement (PPA) with ENGIE EPS, a microgrid and energy storage specialist based in France. The system, called 'Armonia', will include existing diesel generation along with a dispatch-able solar PV project with 35 MW of renewable energy and 45 MWh of energy storage. On completion the Palau grid will  have an installed power capacity of 100MW and renewables will account for more than 45% of the country's demand – making it one of the largest ever micro grids spanning diesel, solar and battery energy storage.
Palau is targeting 45% renewables by 2025 and a 22% reduction in its energy sector emissions below 2005 levels. The new microgrid is expected to help the island nation reach that goal five years ahead of schedule. The project has been funded by the International Renewable Energy Agency (IRENA) and Japan International Cooperation Agency (JICA).
The project was originally developed by US-based distributed energy provider GridMarket, which was responsible for deploying its machine-learning platform and predictive analytics to map out a national energy transition strategy specifically for Palau. GridMarket then selected ENGIE EPS to implement the project.
The president of Palau, Tommy Remengesau, said, "In the midst of the global energy transition, it is imperative that we address climate mitigation and climate adaption – at the same time. As we reduce our carbon footprint, so too should we reduce the vulnerabilities of our energy infrastructure in the face of rising seas and natural disasters. As we generate cleaner energy, it must also be reliable, accessible, and economical for those citizens of the world who live on the front-lines of climate change. Our partnership with ENGIE has accelerated Palau's transition toward a renewable and resilient future."