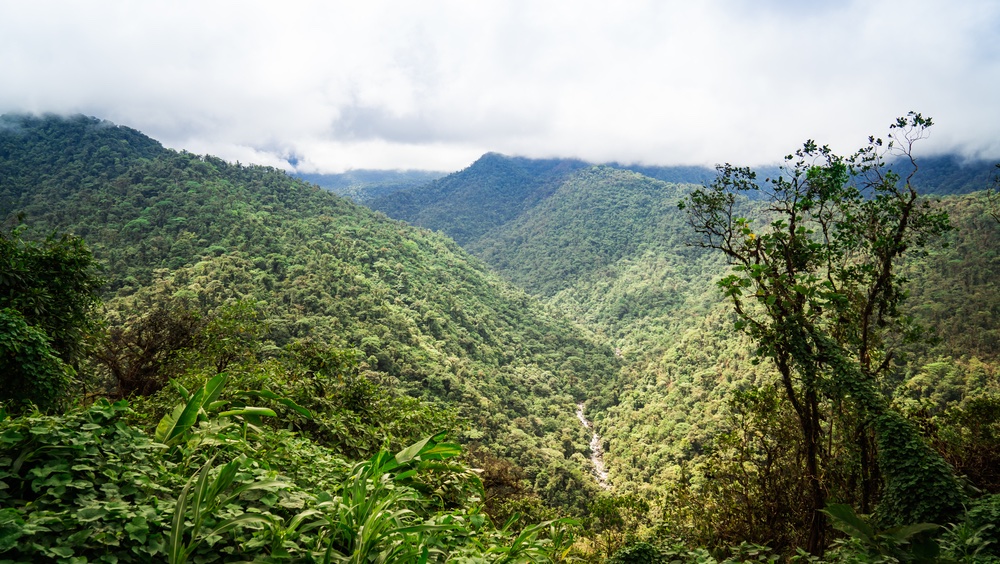 'Deep Forest', a project backed by environmental group Fundecor, Intel and Aerial Robotixs, aims to give scientists in Costa Rica a better idea of what is happening in the country's forest canopy, and allow more frequent monitoring. 'Deep Forest' will use a fixed-wing drone with a sophisticated direct measurement system that includes a high-definition laser scanner (LiDAR HD), multispectral camera to fly over three forests near the Costa Rican city of Guapiles this year. They will be able to create a three-dimensional model of the forest surface, canopy coverage, and relevant information about tree health, height, biomass, quantity, among other parameters.
"There are many ways of taking these metrics but none with this level of resolution," said Felipe Carazo, the executive director of Fundecor, a non-governmental organization that works on sustainable forest management. "Here the advantage is the precision in a scheme that is cost-effective."
It is expected that this method could assist many countries in monitoring their forests more accurately – a step both towards reducing emissions from forest loss and tapping into the market for carbon credits from forest protection.
"The work between Aerial Robotixs and FUNDECOR to install Intel technology on a fixed-wing drone with a sophisticated measurement system could have global impact. It is very important for us and is an example of the kind of alliances that we at Intel Costa Rica are developing to promote innovative and highly relevant projects that could contribute to the resolution of global problems," said Timothy Scott, manager of government affairs and public relations at Intel Costa Rica.
Costa Rica is the only country in Latin America to substantially reverse its rate of deforestation, an accomplishment partly due to the monitoring systems it currently has in place. The area of the country covered in forest has risen from a quarter in 1983 to more than half in 2010, according to United Nations data.
"In the end, the important thing in a country like ours is to guarantee the existence of forest," Ruperto Quesada, a researcher at the Center for Research in Forest Innovation at the Technological Institute of Costa Rica (TEC) said. That, "in itself, guarantees the absorption of carbon, controls soil erosion, conserves biodiversity and provides other ecosystem services".