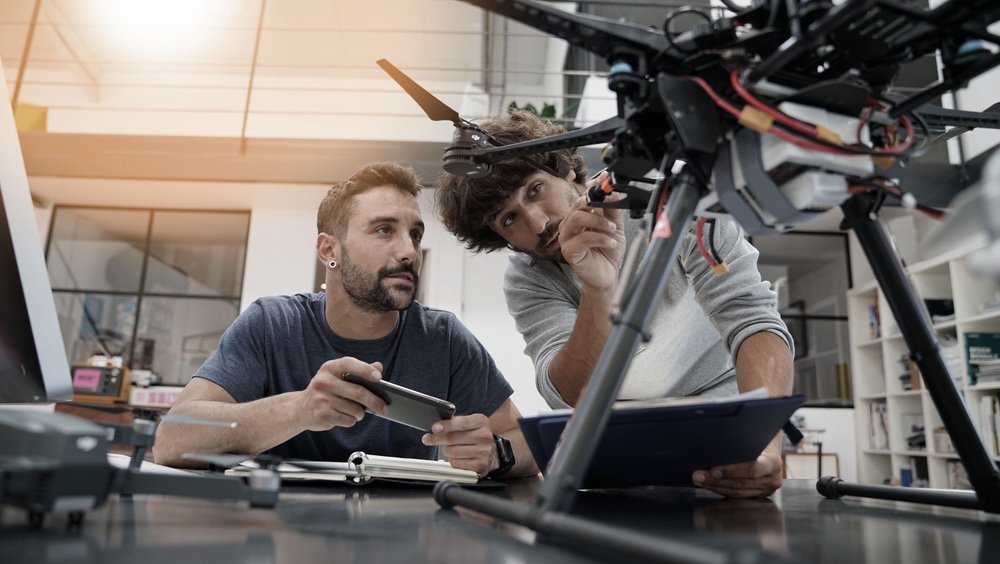 Researchers from Colorado University (CU) Boulder, CU Denver and Scientific Systems Company (SSCI), Inc. are partnering to design drones that can explore underground environments. The U.S. Defense Advanced Research Projects Agency (DARPA) is funding the research with a $4.5 million grant to support its participation in its national Subterranean (SubT) Challenge. The competition seeks to better equip warfighters and first responders to explore human-made tunnel systems, urban underground, and natural cave networks that are too dangerous, dark, or deep to risk human lives.
The partners will compete against five other funded teams across the country to complete three increasingly difficult underground challenges. The group will begin by sending drones on a mock search and rescue operation down miles of steam tunnels. Secondly, the competing teams will graduate to large tunnels, such as those that make up the New York subway system. Thirdly, they'll travel to natural caves, which will add other hazards, such as mud, rocks and the potential for cave-ins.
"The solution DARPA wants is clearly beyond the current state-of-the-art and will require interdisciplinary and inter-organization innovation and out-of-the-box thinking," said Ron Rorrer, professor of mechanical engineering at CU Denver.
The competition presents numerous engineering challenges. Currently, multi-rotor drones can only fly for 15 to 20 minutes before their batteries run out. The competition will require them to fly for two to three hours and be able to communicate with each other and the surface from deep underground. Besides working underground, having drones capable of navigating through such difficult environments may also improve how they work in safer settings around people, such as in factories or warehouses.
"The robot team needs to map the environment while searching for important markers like heat emitting from a lost person or a chemical leak," said Eric Frew, team member and a professor in CU Boulder's Ann and H.J. Smead Department of Aerospace Engineering Sciences. "And the entire operation has to occur autonomously with no direct input from the human operators."