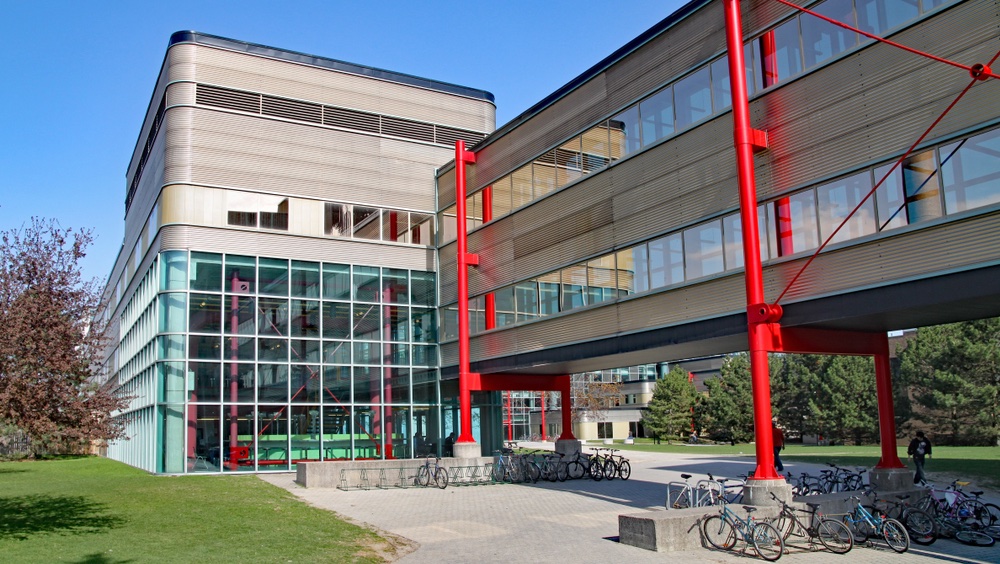 The University of Waterloo's School of Optometry and Vision Science now features a new virtual reality (VR) training lab funded through an $800,000 CAN investment by FYidoctors.  The lab simulates a patient's eye and provides students with an opportunity to use virtual reality to practice on a variety of cases. The simulation equipment will supplement real-life training and provide hundreds of real patient cases to practice binocular indirect ophthalmoscopy (BIO), which will help students to recognize, identify and diagnose eye and systemic disease.
"With the simulators, optometry students will now take the time they need to practice and master skills as they progress through increasingly complex training modules," said Stanley Woo, director of the School of Optometry and Vision Science at Waterloo. "During valuable lab time, the foundational skills will be better established enabling our faculty to take the students more efficiently from good to great."
The lab will initially include 5 Eyesi Binocular Indirect Ophthalmoscopes (BIO) – a state of the art augmented reality simulator for training of retinal examinations. It provides a highly realistic and dynamic 3D simulation of the anatomical structures of the eye and ophthalmoscope optics. In future, the lab will also include Eyesi Slit Lamp simulators. These will allow students to practice basic handling of the device and skills required to conduct a corneal exam, retinal exam and gonioscopy and tonometry. The technologies will enable students to examine a wide range of clinically relevant cases before they meet their first real patient. The simulated cases are based on real patient histories and were developed in cooperation with universities and eye specialists.