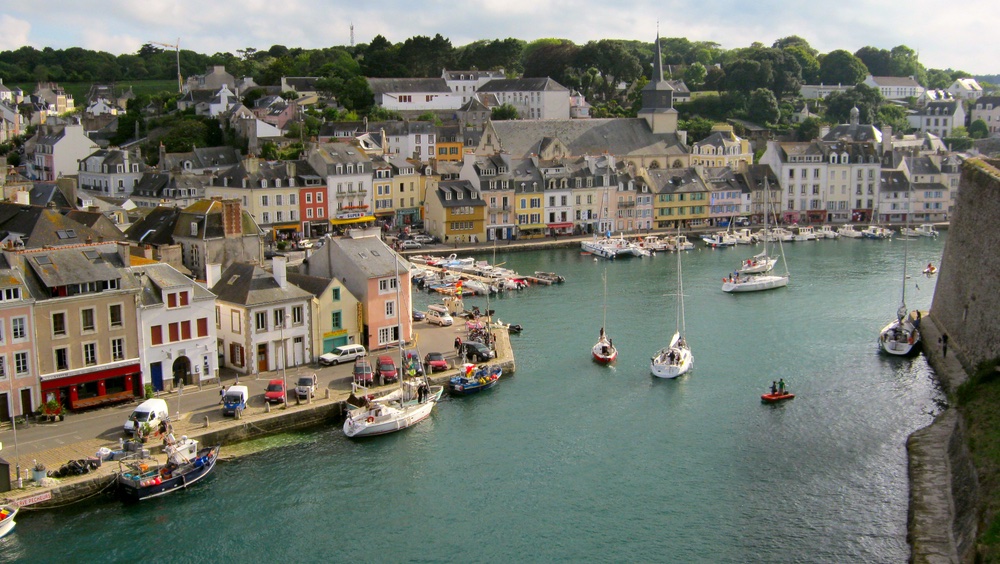 Renault plans to transition the French island of Belle-Île-en-Mer – which lies off the coast of southern Brittany – into a smart island. Working with  its partners – the Belle-Île-en-Mer Community of Communes, Morbihan Energies, Les Cars Bleus, and Enedis – Groupe Renault will be developing a smart electric ecosystem that is expected to reduce the island's carbon footprint and increase its energy independence.
Beginning in 2019, the joint project – known as FlexMob'île – will provide a fleet of electric vehicles through a car-sharing service for the next 24 months. Newly-installed charging stations will be powered from solar panels installed on the roofs of large buildings. The power generated from the solar panels will be routed between buildings and cars as needed – so, for example, solar panels on the roof of a school building will power classroom lights during the week and charging stations on weekends and holidays. Renault will also supply "second-life" batteries to store energy harvested by the solar panels.
"We are thrilled to be collaborating with the Belle-Île-en-Mer Community of Communes, Morbihan Energie, Les Cars Bleus and Enedis on this project which is unprecedented in France. Our goal is the same as with Porto Santo. That is to say the implementation of global solutions that meet local needs using both tried-and-tested and more recent technologies. It will be possible to carry over the Belle-Île-en-Mer system not just to other islands but also to cities and suburban areas," said Gilles Normand, senior vice president, Group Electric Vehicle Division.
The project follows in the footsteps of the Smart Fossil Free Island program which has been operational since last February on the Portuguese island of Porto Santo in the Madeira archipelago.