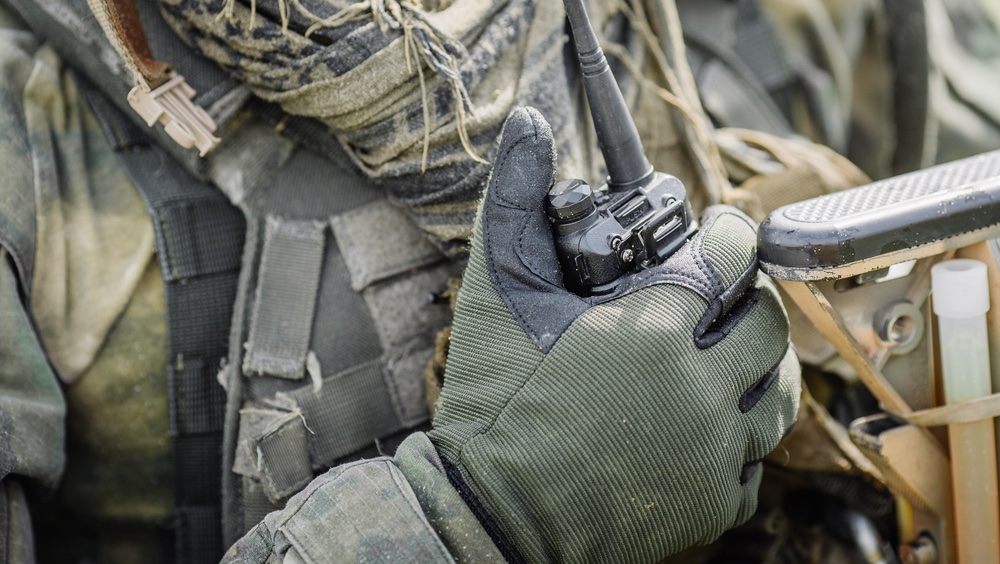 The US Army has awarded Harris Corp. and Thales Defense a contract for a two-channel leader software-defined radio that will allow commanders on the ground to switch frequencies if one is being jammed by adversaries. The 2-Channel Leader Radio effort supports the Army's Network Modernization strategy, Security Force Assistance Brigade communication needs, and Network Cross-Functional Team experimentation efforts with a software-defined radio capable of providing data and voice communications via multiple waveforms.
"This is an important step in providing critical tactical communications capabilities that are interoperable and effective in a contested electronic warfare environment," said Colonel Garth Winterle, project manager Tactical Radios.
The program office intends to exercise a delivery order for 1,540 Leader Radio sets and 338 vehicular mounting kits from each vendor within a few weeks of the contract award. The 2-Channel Leader Radio contract is firm fixed price, ten year indefinite delivery indefinite quantity and structured to maximize flexibility. The Army can use the contract to procure radios through yearly competitive delivery orders and it is flexibly structured to allow for integration of new capability as requirements emerge.
The AN/PRC-163 enables users to send information up and down the chain of command as well as across the battlefield network backbone. It can simultaneously transmit voice, data, and situational awareness through Mobile Ad-Hoc Networking applications, VHF/UHF line-of-sight, and legacy SATCOM while offering a path to future software-only updates for MUOS, SATURN and other emerging waveforms.
"The AN/PRC-163 is the most advanced software-defined handheld radio in the world today and will provide our warfighters and commanders with unprecedented capabilities, including enhanced levels of command and control, and situational awareness," said Dana Mehnert, president, Harris Communication Systems. "The award of the two-channel Leader radio contract is an important milestone in the modernization of the Army's tactical network and Harris is honored to be part of it."