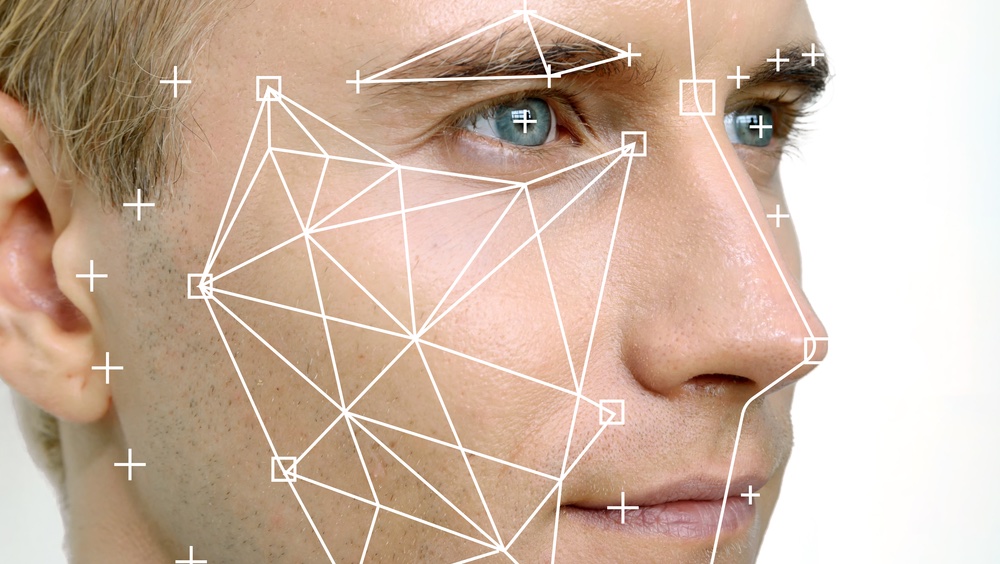 The Future of Privacy Forum (FPF) – a Washington, DC-based think tank and advocacy group focused on issues of data privacy – recently published resources to help businesses and policymakers understand and evaluate consumer-targeted facial-recognition technology systems.
The FPF's report, "Privacy Principles for Facial Recognition Technology in Consumer Applications," includes core privacy principles that address the concerns surrounding personally identifiable information (PII) collected by these systems. The report states that while facial-recognition technology affords many benefits, it raises several privacy concerns that need to be considered. The Privacy Principles include:
consent;
use – respect for context;
transparency;
data security;
privacy by design; and
integrity and access.
The FPF also released an infographic, Understanding Facial Detection, Characterization, and Recognition Technologies, to provide easy access to key distinctions between five facial-scanning technologies. Each technology is related to its common use cases, benefits, concerns, and risk of identifiability, and an outline of the minimum recommended notice and consent requirements and the operator's responsibilities is provided.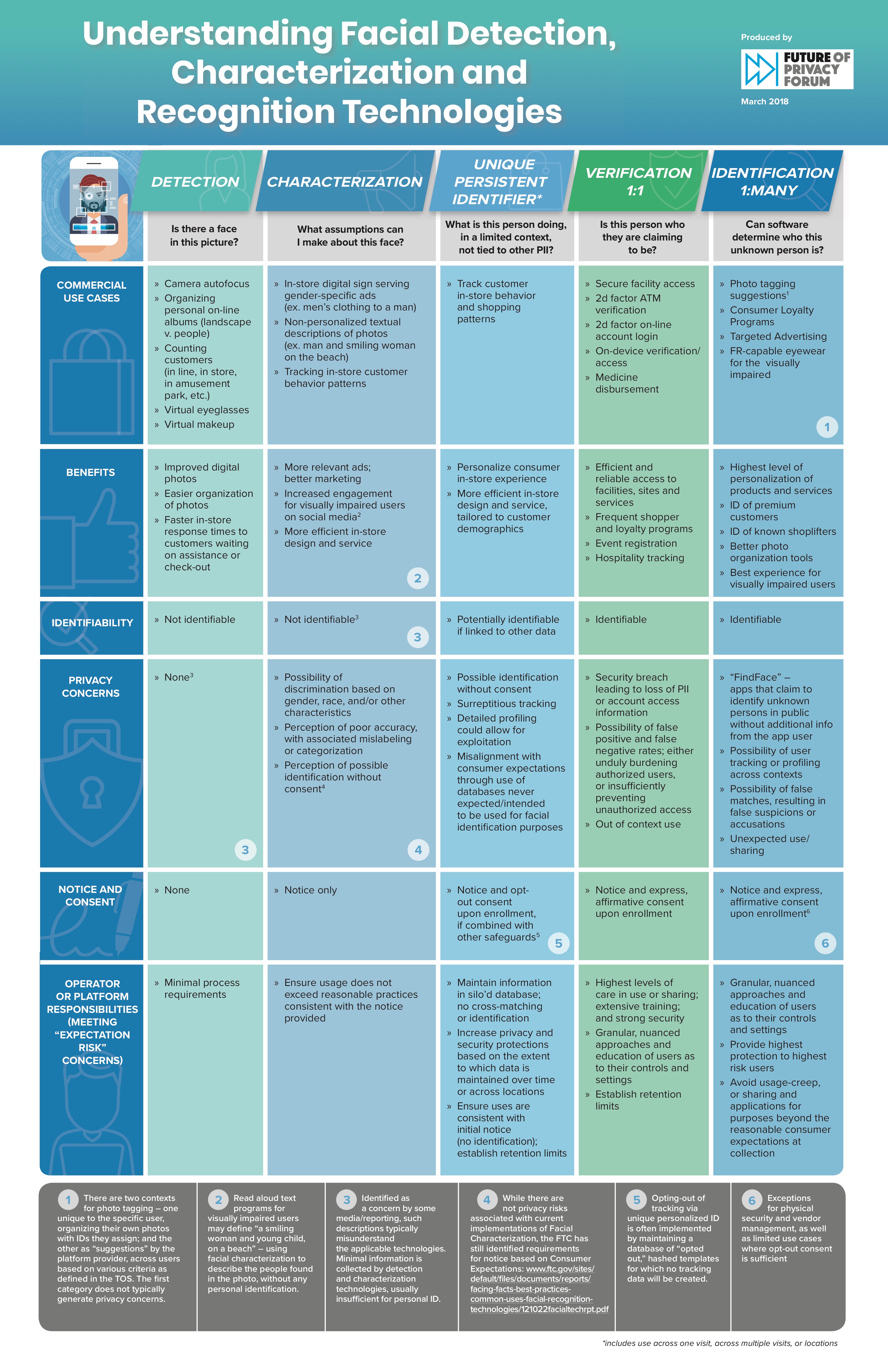 It is hoped that the resources provided will help businesses and policymakers better understand and evaluate the growing use of face-based biometric technology systems when used for consumer applications.  While facial recognition technology has tremendous potential to improve customer service and interactions, the technology often involves the collection and use of sensitive biometric data, requiring careful assessment of the data protection issues raised. The principles provided by The Future of Privacy Forum define a benchmark of privacy requirements for those commercial situations where technology collects, creates, and maintains a facial template that can be used to identify a specific person – enabling the beneficial applications and services, while providing the necessary protections for individuals.