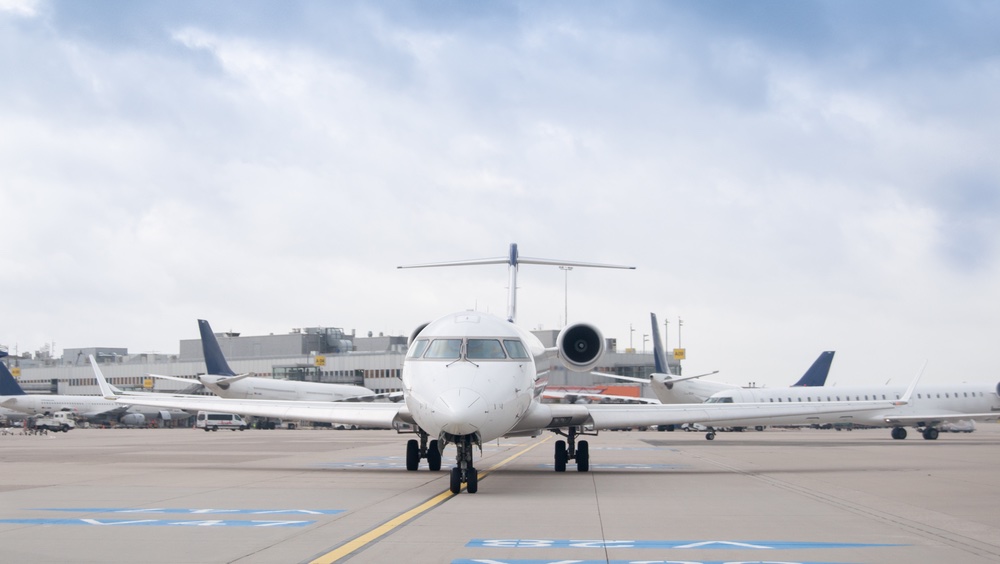 Düsseldorf Airport – one of the most important German hubs in international air traffic – has teamed with Deutsche Telekom and its partner BS2 Sicherheitssysteme to develop a digital monitoring solution for bridges, tunnels, buildings, and other infrastructure objects made of concrete.
For example, a bridge on the access road to the airport's tank farm provides the sole access route to the farm. More than 120 fuel tank trucks commute daily over this bridge creating an enormous load that causes material fatigue in the long term. 50 sensors will be installed in the road surface and bridge copings to measure temperature, humidity, and corrosion. This sensor data will be exchanged over Deutsche Telekom's machinery and sensor network (Narrowband-IoT) nearly in real time and will help to identify critical conditions or irreparable damage to the concrete structures.
"Previously, material samples were needed to gain information about a building's condition – a complex method that usually involved destruction," said Michael Hohenecker, head of data management and building inspection at Real Estate Management, Düsseldorf Airport. "We have a bottleneck here at the central tank farm. The digital solution protects us against unforeseeable damage to the access road and the disruptions to tank usage that it would entail."
Plans are in place to equip other roads around the airport with sensors. The sensors have a lifetime of up to 70 years and can be installed quickly and easily in new construction products or retrofitted in existing concrete structures.
"Düsseldorf Airport is one of the pioneers in Germany that is using IoT technology for its road constructions at the airport," says Ingo Hofacker, head of IoT business at Deutsche Telekom. "Networking of transport infrastructure is growing in importance. The new network of equipment and sensors is an ideal foundation for data transmission."