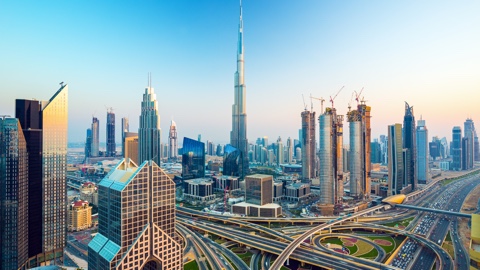 The UAE Minister for Artificial Intelligence and Invest India signed a bilateral Memorandum of Understanding for the India-UAE Artificial Intelligence Bridge intended to spur discussion and explore options for both countries to grow their artificial intelligence economies. The UAE-India collaboration will convene a UAE-India AI Working Committee (TWG) between the UAE Ministry for Artificial Intelligence, Invest India, and Startup India which will meet once a year with the mandate to increase investment in AI start-ups and research activities in partnership with government, technology start-ups, academia, and industry associations to understand how technology is evolving and how its adoption can be accelerated.
"How a country chooses to embrace artificial intelligence will have a tremendous impact on its ability to innovate and prosper. Data and processing will be a catalyst for innovation and business growth and serve as the backbone of more effective and efficient service delivery system," Omar bin Sultan Al Olama, UAE's minister of state for artificial intelligence, said.
The collaboration will focus on three main areas including open engagement, fostering innovative ecosystems, and looking to the future. The partnership is expected to generate an estimated $20 billion in economic benefits during the next decade.
"India — the world's fastest expanding market opportunity, with its talent pool of human capital, well acknowledged for innovation — and UAE — a hub of cutting edge technologies — are natural partners in the field of artificial intelligence," Deepak Bagla, managing director and CEO of Invest India said. "Artificial Intelligence is going to play a critical role in our lives and this partnership will provide solutions not only for the citizens of India and the UAE but for the entire world."