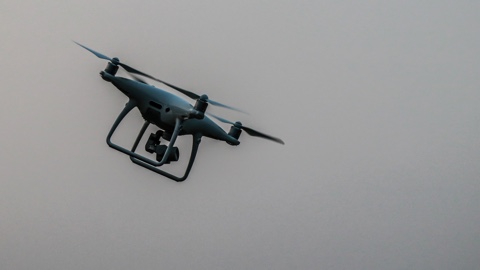 According to a May 2018 report by the Center for the Study of the Drone at Bard College, approximately 910 state and local police, sheriff, fire, and emergency service agencies in the U.S. have acquired drones. Increased urbanization, traffic, taller commercial and residential buildings, and new dangerous substances being used in construction have led firefighters to look at advances in aerial drone technologies to assist them in achieving their goals.
Most drones used for firefighting operations are equipped with add-ons, including:
thermal cameras to identify fire sources and hot spots;
infrared cameras that detect humans and animals;
extinguishing agents, including powder, foam, water, or specialized liquids;
mist distributors that spray a cooling mist to let drones and firefighters get closer to a fire; and,
high-definition cameras that can help identify products and codes on packaging to determine potentially dangerous and flammable goods.
A/V Specialist, Steve Schopper, who runs the drone program through the Colorado Springs Fire Department said that having a birds-eye view gives firefighters a different perspective, which can help them find victims faster.
"If we can give our rescue team our GPS coordinates right there, now they know exactly where they're going, they have GPS, they'll get to the scene much quicker. And if there's a severe injury, minutes and seconds mean a lot," he said.
Currently eight types of drones are used for firefighting:
Aerones – especially developed for firefighting
Yuneec Typhoon H
Freefly Alta 8
DJI Inspire 1
DJI Zenmuse XT
DJI Zenmuse Z30
DJI Matrice 210
FlyByCopters Thermal Surveying X8
The Boise Fire Department has purchased four drones and trained four employees to become certified operators. During wildfires or search and rescue operations, Boise Fire's drones will deploy above the scene and stream live video back to base, providing command with an informed sense of what exactly is occurring below. That allows for proper equipment, manpower, and preparations to occur before a single firefighter arrives.
"I think it is going to enhance the safety of our individuals," said deputy chief Perry Oldenburg.