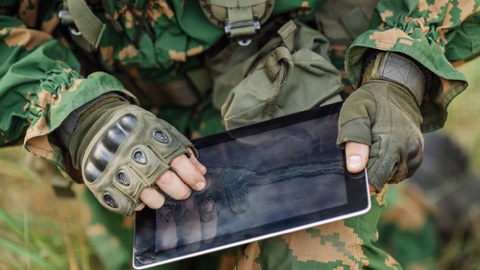 SRC, Inc., has been awarded a $32M contract to provide the US Army with next-generation, multi-mission, electronic warfare systems. SRC will provide a range of research, development, test, and evaluation (RDT&E) services that will extend the life of the Army's CREW (counter remote controlled improvised explosive device (RCIED) electronic warfare) Duke systems throughout the next decade. It will be focusing on technology upgrades that will enable rapid reconfiguration of Army EW electronics to support multiple missions, including counter-IED, counter-UAS, and electromagnetic support.
"We are proud to be leading the continued development of the Army's innovative CREW Duke systems," Paul Tremont, president and CEO of SRC, said. "These advancements will provide state-of-the-art electronic warfare capabilities to warfighters, helping to ensure both their safety and continued spectrum superiority."
With this, and other, contracts, SRC is looking to fill more than 200 positions that focus on digital engineering, systems engineering, software engineering, integration/testing, field-application support, and program management.
"SRC continues to be a leader in technological development that protects our servicemen and women. The CREW Duke Electronic Warfare System gives our soldiers an adaptable, vehicle-mounted defensive capability that provides them increased survive-ability against improvised explosive devices," said U.S. Rep. John Katko (NY- 24). "Technologies like CREW give our soldiers the tools to survive on an increasingly complex battlefield. I would like to thank SRC for their leadership within our community and look forward to helping them bring jobs back to Syracuse."
SRC is a nonprofit corporation headquartered in Cicero that focuses on areas that include defense, environment, and intelligence.