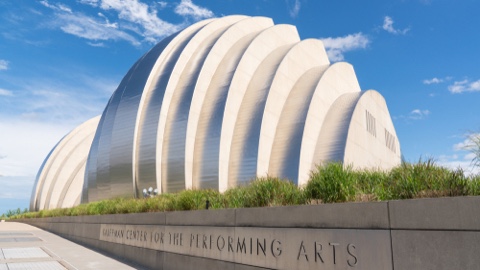 In speaking with the CEO of Site 1001, Cleve Adams, we uncover what the future of smart buildings may hold, why it matters, and how artificial intelligence plays a role. Learn more:
Q: Site 1001 provides a building performance and operations platform for its clients. What sets that platform apart? Why is it unique?
CA: To understand the value of Site 1001, we have to think about the current state of buildings. We hear a whole lot about "smart buildings" and a future straight out of The Jetsons, but very few people really have a clue as to how to get there. Currently, we're all so dazzled by new sensors and fancy dashboards that we're forgetting about how it actually happens. There's no switch you can flip on to make a smart building or a smart city. It's an evolutionary process. It's a move to smart and it takes time.
Site 1001's roots are in building construction, so we understand buildings in ways others don't. From the time it's just a drawing on paper to when the lights go on and people move in and throughout its operational lifetime, our platform ingests all that data from construction documents, feeds from real time sensors, and even human inputs like comfort issues and work orders; so we have a 360 degree view of a building in operation. In collecting and analyzing this data, we can start profiling the building in operation and show owners and operators the proper way to maximize their operations and performance, moving to "smart" one step at a time.
But Site 1001's "smarts" don't stop with operations. I and several other members of the Site 1001 team have cybersecurity backgrounds, so we're also acutely aware of the potential threats that come with connecting building systems and sensors to the Internet. Most of these systems weren't developed with that type of access in mind, so they can serve as new threat vectors that typical IT-based security will miss. Our platform not only follows best practices in secure communications and data handling, but it is also capable of detecting unusual activity in these systems and alerting personnel.
Q: Tell me a bit about yourself and your role within the company.
CA: As CEO of Site 1001, I work very closely with all departments within the company, the board, and our customers to build a robust yet simple mobile-based, AI-driven platform that exceeds requirements and expectations. I am often on the road speaking at technology and building conferences and spreading the message of optimizing and securing our buildings which are the center of every city. I have over 30 years of experience in the computer/software industries with a focus on SaaS, network security, mobile and storage. I have a successful entrepreneurial past and continue to work with brilliant and driven individuals to make Site 1001 continue to grow.
Q: Who does Site 1001 work with, most often? How does your technology apply to a client like a city or a government agency?
CA: Site 1001 has implemented smarter building operations in over 3.5 million square feet of commercial buildings and critical infrastructure like data centers. Our biggest clients are in the commercial real estate business, especially buildings that have a mixed-use application such as retail and restaurants on the first floor with office space above them. These complicated buildings don't operate under the older, more predictable operational procedures as they have extended hours, unusual use patterns due to special events, and may implement an open office layout where energy usage can spike and ensuring occupant comfort becomes more challenging.
Cities that are trying to become more connected and run more smoothly and efficiently can use our buildings as a source of data and patterns of how cities are currently running. The data we collect about a building to make it the best it can be accounts for the majority of where people spend their time – you make buildings smart, your entire city feels smarter. Government agencies are often in older buildings and cannot build to become smarter but must instead renovate or modify their usage to run better or be more green. Only a platform like Site 1001's can source detailed information from the building and external sources to meet these new desires around intelligent operations.
Q: Your solution is backed by artificial intelligence. What does that mean, exactly, and how does it work?
CA: We use several types of AI to enable the Site 1001 platform. On the document side, we use AI to automatically scan documents — plans, wiring and mechanical diagrams, operations and maintenance manuals, etc. — and make them machine readable. Once it's on our platform, the operational AI takes that information, combines it with active sensor and system data, external weather data, etc. to make sense of in-building activities like work order prioritization, energy consumption estimates, location-based way finding, voice interaction and more. Eventually we see the building data set becoming large enough to let the AI mature to the point where it will adapt and become the "personality" for that building.
Q: What does your platform measure, and what does that make buildings and cities smarter, on the whole? Are the subjects of monitoring customize-able? If so, how?
CA: The Site 1001 platform ingests data falls into roughly five categories:
building documentation like plans, schematics, and equipment manuals;
people generated data like work orders, tenant feedback, service requests, etc.;
building sensors and connected devices like HVAC, safety and security systems and utility meters;
environmental data such as weather, traffic, and air quality; and
external data like financial, regulatory and compliance, etc.
Each building is unique, so that information will vary, but it all combines to give us an idea of the building's "health" and its interrelation to the other buildings, people and the surrounding community. Because the basis of a city is its buildings, understanding this interrelationship makes both the building and the city as a whole "smarter."
Q: What do you hope to achieve at the Smart Cities Connect and Defense TechConnect joint events in Tampa next month?
CA: I'm very much looking forward to these events. The panel I'm on for Smart Cities Connect is called "Born Smart: Owning, Constructing and Operating a Smart City Building"; and I'm joined by Cleantech San Diego, Kahua, and Gilbane Building Company. These experts have varying perspectives on different aspects of smart buildings and the conversation will hopefully spark the reshaping of how smart cities are constructed and managed. Site 1001 has a booth at Smart Cities Connect, too; so please drop by to see what smarter building operations looks like. I think joining the Smart Cities event with Defense TechConnect is a great move as well. Not enough attention is being paid to the security issues — both physical and cyber — in smart cities, and particularly smart buildings, so I think this will bring focus to this very important issue and how to make it happen, starting at the building level.
Q: What project are you most proud of and why? What kind of impact did it have?
CA: While we have over 100 great buildings currently on the platform, I'd have to say that the Kauffman Center for the Performing Arts in Kansas City, Missouri is the one we're most proud of. Not only is the center a magnificent building, but it's one of the most complex buildings ever constructed in the United States. They run multiple events every day and have very exacting standards for everything from humidity levels under the stage to the noise level of airflow in the outer lobby. With Site 1001, they're able to keep the center in top operational shape with just three full time staffers rather than the six to 10 they thought they would need.
Q: Looking ahead, what do you think buildings of the future will look and feel like? 
CA: The buildings of the future won't look like they're from The Jetsons. They'll probably look a lot like they do now but with more intelligent aspects like construction materials, window films, AI-powered thermostats, and fully integrated. I expect voice-based commands to become the norm. While consumers are already enjoying Alexa, Siri, and others, voice UI hasn't really made it outside of the home yet but I believe the buildings of tomorrow will have it throughout. The voice UI will be connected to a platform that unites systems, apps and more so activities within a building can happen seamlessly – no extra logins, no overbooked rooms, no "out of order" signs.
Beyond connectivity, the buildings of tomorrow will feel good, because they'll understand who is in them and why they're there; and that will be a priority because the day to day maintenance activities will happen quietly in the background. Can you imagine a building like that? Right now we focus so much on superficial-level upgrades like marble and paint, but improvements of how a building runs will make the greatest difference of all. If buildings can be that way, so can cities.