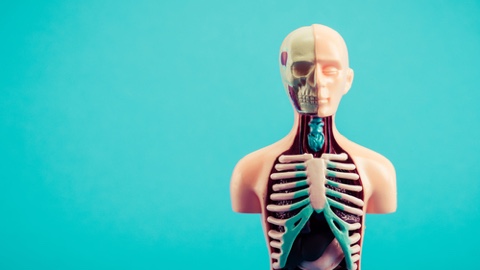 Medical professionals from the National Defense Medical College (NDMC) in Japan recently participated in a subject matter expert exchange with their counterparts at the Naval Medical Center San Diego (NMCSD). NDMC is Japan's six-year university-level military academy that trains current military doctors into future military officers.
Four university medical staff from NDMC toured NMCSD's training and operational spaces, including the Bioskills Simulation Training Center. The Training Center features SimMan 3G – considered to be the "Cadillac" of medical mannequins due to its life-like features. The high-tech mannequin enables the figurine to breathe and blink its eyes and give staff at Bioskills Simulation Training Center the ability to monitor its heartbeat during cardiopulmonary resuscitation training or high-trauma demonstrations.
"It benefits us because we do not have a big facility like NMCSD has here," said Lt. Nishimura Hiroki from Japan Maritime Self-Defense Force and current medical resident at NMCSD. "I have never seen medical mannequins like the ones in Bioskills before, so it is super beneficial for this type of dedicated simulated center."
NMCSD medical staff showed training videos on combat care and demonstrated simulation training with medical mannequins and virtual training from computerized equipment.
"Communication and teamwork were identified as process of improvement," said Carmen Spalding, NMCSD nurse educator and one of the tour guides for the Japanese delegates.
Japanese medical representatives said they enjoyed taking turns participating in different activities and testing NMCSD's advanced medical gadgets. 
"This is good training for fast diagnosis," said visiting delegate and associate professor Manabu Kinoshita.
This visit was organized and coordinated through the Uniformed Services University Western Region office in an effort to continue the development of international partnerships.