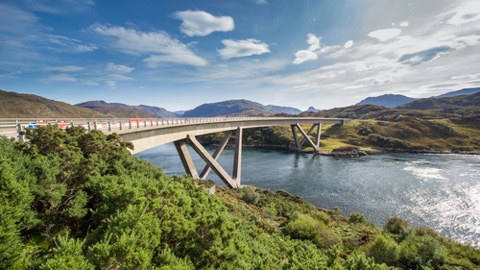 The UK Space Agency recently announced it has awarded $31 million to Lockheed Martin and $7 million to Orbex – a British-based launch vehicle developer – to develop launch systems that will operate from a vertical launch site to be developed in Sutherland, Scotland.
Lockheed Martin (LMCO) will be responsible for establishing launch operations from Sutherland as well as developing the Small Launch Orbital Maneuvering Vehicle (SL-OMV) – an upper stage that will be manufactured by Moog to place up to six LMCO cubesats into orbit.
"The countdown to the first orbital rocket launch from UK soil has officially begun," said Patrick Wood, Lockheed Martin's UK country executive for space. "The UK government has stated its desire to grow the UK's space sector to 10 percent of the global space economy by 2030. We are proud to be selected to help them achieve this goal."
Orbex will use the funding to support the development of a small launch vehicle called Prime which can place small sats into polar and sun-synchronous orbits. Prime is a low-mass and low-carbon launcher, using a single renewable fuel, bio-propane, that cuts carbon emissions by 90% compared to old-fashioned hydrocarbon fuels. The rocket uses a zero-shock staging system called Magic, which leaves zero orbital debris. The company has also received funding from European venture capital firms Sunstone Technology Ventures and the High-Tech Gründerfonds.
"With our collective experience, we have developed a low mass, low carbon, high performance 21st century orbital launch vehicle, designed specifically to support the needs of the rapidly growing small sat industry," said Chris Larmour, CEO of Orbex. "There is a significant launch backlog for small satellites globally and Orbex is primed to give industry and science a cost-effective, reliable and responsive route into space, directly from Europe."
The UK Space Agency is providing more than $3 million to Highlands and Islands Enterprise to begin the development of the Sutherland Vertical Launch spaceport.