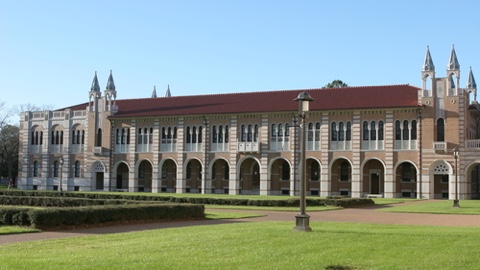 According to the U.S. Bureau of Labor Statistics, the demand for data scientists is predicted to increase by 21% by the year 2026. In order to meet this demand, partnerships between universities and business have recently formed two new data science education initiatives.
Rice University – with support from Trilogy Education – has designed a Data Analytics Boot Camp. Using Trilogy Education's platform, students will learn the basics of data science, with instruction in Python, SQL, and MongoDB Databases. The boot camp will be heavily project-based, with tasks such as mapping earthquakes and visualizing bike sharing data.
"Both Rice University's Glasscock School of Continuing Studies and Trilogy Education share the belief that stronger skills equals stronger cities," said Dan Sommer, CEO and founder of Trilogy Education in a statement. "We're proud to partner with the Glasscock School to give more Houstonians the opportunity to accelerate their careers in high-demand data fields. Our program will develop the digitally skilled workforce needed to power Houston's businesses and big ideas, as Rice and the City of Houston work to foster a transformative innovation economy."
The University of Denver has partnered with 2U to offer a new online master's degree program in data science – "DataScience@Denver", scheduled to begin in 2019.
"Data drives today's economy, and professionals with strong data science skills will be in high demand by organizations of all types for the foreseeable future. Continuous innovation is essential for nearly every modern organization, including institutions of higher education, where we are training and preparing students to succeed in an ever-evolving workforce. The University of Denver is thrilled to partner with 2U, the leader in education technology, to offer an innovative online master's in data science program," said JB Holston, dean of the Ritchie School of Engineering and Computer Science at the University of Denver.