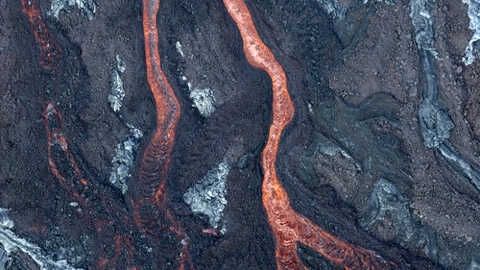 Hawaii Electric Light (HELCO) and the state of Hawaii are seeking to boost microgrid development after lava from the recent volcanic eruptions has damaged utility equipment.
"We know that we have hundreds of poles and associated equipment that has been damaged or destroyed by lava activity," said Rhea Lee-Moku, manager, administration for HELCO. "We have also lost a switching station that was covered by lava. We are unable to complete a full assessment of damage until the eruption stops and the areas are safe for entry."
HELCO is seeking to secure land rights and gain access to prepare a site in order to create a small microgrid, using a diesel generator, that would serve Vacationland Hawai'i and Kapoho Beach Lots. Microgrids cannot be installed before the eruptions stop and the region is stable and safe.
"We've evaluated solar plus storage and this option is a potential longer-term solution for these communities," said Lee-Moku.
The Hawaii state legislature recently approved a proposal to create a standard microgrid services tariff, which aims to make it easier and more cost-effective for developers and homeowners to install microgrids. The tariff, which would need approval from the public utilities commission, would provide fair compensation for electricity and grid services. It also aims to standardize and streamline the interconnection process for microgrid projects.
"The legislature believes that the use of microgrids would build energy resiliency into our communities, thereby increasing public safety and security," says the bill, HB 2110.
The bill, HB 2110, states that microgrids can help Hawaii attain its clean-energy goals by enabling integration of more renewable energy and distributed energy resources and that they can also provide important services to the grid, including energy storage and demand response to "support load shifting, frequency response, and voltage control, among other ancillary services."