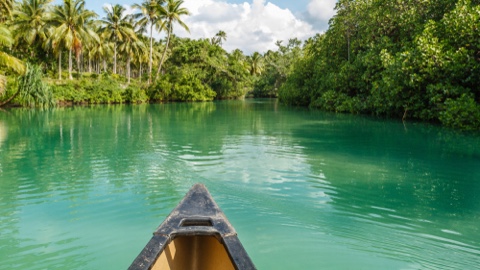 The Ministry of Health of the Republic of Vanuatu and UNICEF have issued a request for tender inviting drone companies to bid on a contract to provide the logistical services to deliver vaccines via drones along the nation's chain of tiny, remote islands. The archipelago, is 1,750 kilometers (1,090 mi) east of northern Australia and is composed of 83 volcanic islands situated along a 1600 km ( 994 mi) atoll.
According to Unicef, "Ensuring vaccines are consistently available in isolated and remote communities is one of the keys to sustaining high rates of immunization."
Current vaccine deliveries are made by nine-seater planes, a system which is slow and inefficient and subject to frequent delays due to mechanical problems. This process delivers the vaccines to the main clinic on each small island; but each island also has many remote and isolated villages, whose inhabitants may not be able to visit the clinic. UNICEF workers must walk to the remote locations, all while keeping the vaccines refrigerated.
The Ministry of Health seeks to test the technical feasibility and economical sustainability of using drones as a quick, reliable, and effective mode of transportation to deliver vaccines from main health facilities to dispensaries, aid posts, and mobile vaccination teams.
"If the trial shows that vaccine delivery using drones can work, and that it can be integrated into our existing national and provincial systems, then it will change the way we operate forever," George Taleo, Vanuatu's director general at the ministry of health, said.
Interested companies can download the RFT documents here:
1. MOH S1721-1_RFT PENTECOST Phase 2A  
2. MOH S1721-2_RFT EPI AND SHEPHERDS Phase 2B