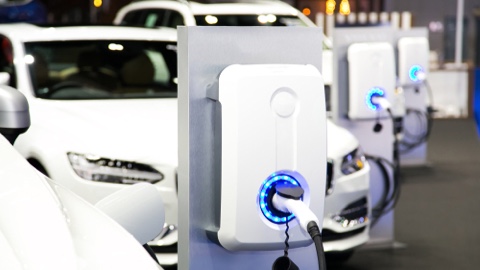 A coalition of 12 states and Washington, D.C. is promising to promote electric vehicles and develop the public charging stations needed to keep them on the road. The coalition is sharing $108 million US received from a federal settlement with Volkswagen to resolve allegations the carmaker violated the Clean Air Act by selling 590,000 vehicles equipped with "defeat devices" that cheat on emissions tests.
They recently released a "Northeast Corridor Regional Strategy for Electric Vehicle Charging Infrastructure" that establishes goals and priorities for promoting electric vehicles and installing charging stations so EVs can be re-powered as needed.
"There is still concern about being stranded without a charging station," said Paul Farrell, assistant director for air planning at the Department of Energy and Environmental Protection (DEEP). "We have to fill the gap. If you are going to Boston for the day, there is a concern about range."
The next step, according to Elaine O'Grady, senior policy adviser for the Northeast States for Coordinated Air Use Management – which helped create the regional EV strategy – is investing in charging stations.
Farrell stated that an EV road map will be released by DEEP this fall, emphasizing the need to draw awareness to EVs and build more charging stations. The strategy is expected to include converting work fleets to electric, as well as buses and other forms of public transportation.
"There could be hydrogen fuel stations and public charging stations, and there is some money for workplace and apartment complex stations," Farrell said.

"The strategy will help accelerate awareness of the growing number of charging stations and ensure the deployment of a robust charging network," O'Grady said.