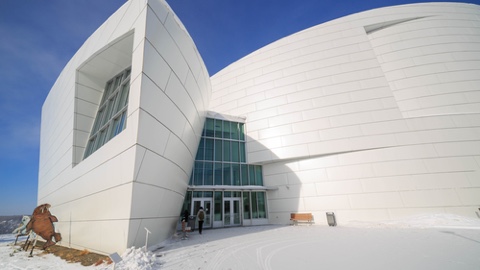 The University of Alaska Fairbanks recently announced the winners of the second Alaska Center for Microgrid Technologies Commercialization competition. The competition focuses on providing technical and business assistance to accelerate marketability of new microgrids and improve the affordability and reliability of microgrid energy systems.
Intergrid LLC, an inverter company based in Temple, New Hampshire, received the grand prize laboratory testing award. The award includes 40 lab days, which the company  will use for testing its equipment in the Power Systems Integration Lab at the UAF Alaska Center for Energy and Power (ACEP). The lab is designed for testing hardware and software components within an integrated grid system that operates on the same scale as a village power system, and has the ability to be modified for individual test scenarios.
"Intergrid is paving the way to increased use of renewable energy in Alaskan villages by developing inverters that can act as power electronics building blocks," said Robert Wills, Intergrid's chief executive officer. "An inverter, battery storage and controls are combined to form a 'virtual generator' that can be integrated easily into existing power systems. ACEP's involvement, including mentoring, hardware-in-the-loop simulation and real-world testing, ensures that our systems will be fully operational and reliable before being deployed at remote sites."
A technology seed award was presented to Oklo, Inc., a company based in Sunnyvale, California. The award provides 125 hours of technical consultation and analysis. Oklo's work focuses on designing cost effective, reliable, carbon-free nuclear reactors. ACEP plans to work with Oklo to evaluate possible settings for using the heat and power generated by Oklo's reactors and to better understand possible microgrid applications in Alaska.
"Our guiding principle is to make reactors people want. This means designing reactors that meet a specific customer need, rather than designing a reactor and subsequently searching out potential customers for that reactor," said Jacob DeWitte, chief executive officer for Oklo.
The Alaska Center for Microgrid Technologies Commercialization, led by ACEP, was launched in August 2015 with funding through the U.S. Economic Development Administration, the Office of Naval Research and the University of Alaska.