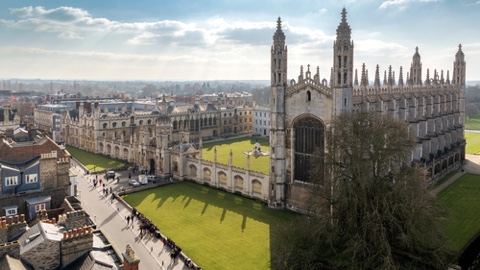 Samsung recently announced it plans to open a new artificial-intelligence research lab in Cambridge, England. Professor Andrew Blake, a pioneering researcher in the development of systems that enable computers to interpret visual data and a former director of Microsoft's Cambridge Research Lab, will head the new Samsung AI center. The center expects to hire as many as 150 AI experts.
Samsung has stated it selected Cambridge because Cambridge University is world-renowned for its work on machine-learning and because the city already had a number of other prominent AI research labs, including Microsoft's. The company says the new institute will open up opportunities for fundamental research in artificial intelligence and enable greater cooperation with the UK's academic community on the development of advanced technologies.
Seunghwan Cho, Executive Vice President, Samsung Electronics, said, "This new artificial intelligence research center in Cambridge is one of the key milestones in the long-term strategy of the company. In this new world of connected devices and services based on AI, Samsung's vision is to help people do their jobs and live their lives better. We enable a physical connection between people and information, finding new ways of working together to develop more human-centered technology that serves the needs of users first."
The new Cambridge lab will focus on areas such as getting computers to recognize human emotions and ways to improve how people communicate and interact with increasingly intelligent machines.
"The center's research will help us to better understand human behavior, exploring areas like emotion recognition, and further expand the boundaries of user-centric communication to develop AI technologies that ultimately improve people's lives," said Blake.
A target date for the British AI lab to open has not yet been announced.