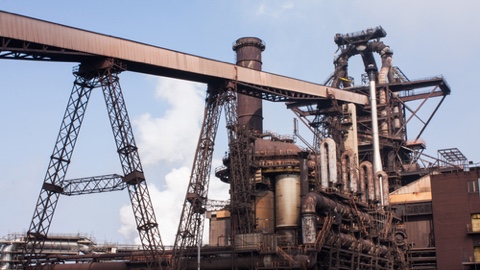 ArcelorMittal – a Luxembourg-based, multinational, steel manufacturing corporation – has teamed with trainers LRMG Performance Agency and animation and game developers Sea Monster to create a virtual reality (VR) experience used to help test for fear of heights in workers who would be responsible for repairing and maintaining blast furnaces in South Africa. The VR training, named 'Blast Furnace Experience', draws from the gaming world with a serious focus on saving lives.
The immersive experience includes a number of moving platforms that imitate the lift, while fans give the user the experience of wind speed hundreds of feet in the air. The Blast Furnace Experience opened in January, 2018 and has since been used to test around 400 trainees already finding eight that had an intense fear of heights – none of whom knew they would be scared. The product is not only saving lives but also money – the investment of around $160,000 (USD) to create the experience stands against the potential loss of millions a fatality would cost the company.
"In the past we would take them up to the heights and see if there are any signs of fear but there was no science behind that," said Gerda Fourie, learning experience design specialist at ArcelorMittal South Africa.
The team at Sea Monster specifically design an animated world, rather than using a 360-camera to capture the environment, as they wanted the end result to be interactive. Users are required to complete a simple color and shape exercise under simulated height and wind conditions. The product also makes use of a real heart rate monitor to allow for both the user and the trainer to keep track of the effects of the increase in height.
"It is a technology that we need to evaluate very cautiously and we need to embrace a scientific process to do so but obviously in a creative context," said Glenn Gillis of Sea Monster.