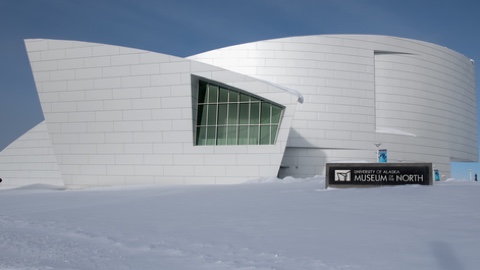 The U.S. Department of Transportation recently announced that it has chosen the University of Alaska Fairbanks to be part of a test program to advance efforts to fully integrate drones into the nation's airspace. The university will be one of nine other organizations selected to participate in the initiative, called the Unmanned Aircraft Systems Integration pilot program. It will be testing drones to advance night operations, flights beyond the operator's line of sight, and flights over large crowds at low elevations in cities.
Twenty other organizations will be collaborating on multiple projects, including Alyeska Pipeline Service Company, operator of the trans-Alaska pipeline. Alyeska plans to use drones to inspect facilities out of the pilot's line of sight along the 800-mile trans-Alaska oil pipeline, enabling a rapid first response to isolated areas after reports of possible oil spills or other emergencies. The drones could also venture out in bad weather instead of helicopters.
"This is where drones will really be able to shine, when we don't want to send helicopters out there," said Jacques Cloutier, an Alyeska engineer working with UAF on the project. "The sooner we can get eyes out there, the better."
These drone flights along pipeline routes could also collect additional data for other program partners, including caribou counts for Alaska Department of Fish and Game, and avalanche-risk checks in mountain passes for the Alaska Department of Transportation. The university also plans to test medical-device deliveries to remote Alaska villages.
The university's goal is improving safety in part by using drones instead of manned aircraft when possible, said Cathy Cahill, director of the Alaska Center for Unmanned Aircraft Systems Integration. "Protecting people's life and property is the key thing."