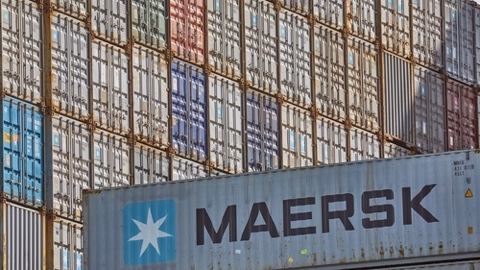 Sea Machines Robotics – a Boston company specializing in unmanned, autonomous vessel technology for the maritime industry – will be working with A.P. Moller-Maersk, of Copenhagen, Denmark to trial its perception and situational awareness technology aboard one of the company's ice-class container ships. This is the first time computer vision, Light Detection and Ranging (LiDAR), and perception software will be installed aboard a container vessel.
"Our team first met Sea Machines around three years ago when they were developing the concepts of their first autonomous systems, and already we were impressed with their technical capability, planned product path, and practical understanding of the future needs of the marine market," said P. Michael A. Rodey, senior innovation manager, A.P. Moller-Maersk. "For this containership situational awareness program, we aim to prove the technology increases our safety, efficiency, and reliability. Autonomous vessels are not an end goal for Maersk nor is unmanned vessels, what is more of interest is the technology along the journey and the value it brings."
The solution uses artificial intelligence (AI) to improve at-sea situational awareness, object identification and tracking capabilities, much as  Advanced Driver-Assistance Systems (ADAS) does in automobiles. Sea Machines' system uses advanced sensors to collect a continuous stream of information from a vessel's environmental surroundings, identify and track potential conflicts, and efficiently display the knowledge in the wheelhouse – thus facilitating safer and more efficient maritime operations.
"We are extremely proud that the world's largest shipping company selected Sea Machines as their advanced perception and autonomous technology provider," explained Michael Johnson, founder and CEO, Sea Machines. "This partnership with Maersk marks our first foray into the shipping sector and allows us to positively contribute towards the operator's technology goals. Our mission is to propel the maritime industry forward with 21st century technology and it's exciting to see the growing demand for Sea Machines products."