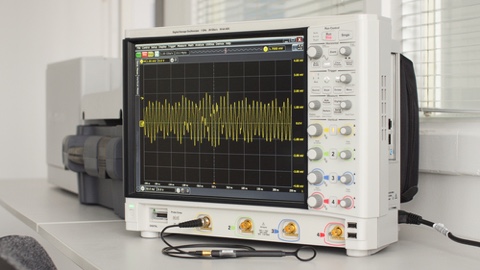 The Army's Rapid Capabilities Office (RCO) has created the Signal Classification Challenge, asking the public to help create an artificially intelligent system that will work as a visualization tool of the electromagnetic spectrum, allowing electronic warfare officers to cut through the excess noise and improve the reaction time and effectiveness of electronic warfare officers on the battlefield.
"This is a competition to find the best of the best in artificial intelligence and machine learning that can do blind signal classification," said Rob Monto, the director of the RCO's Emerging Technologies Office. "We are hoping to attract everybody and anybody that has potential solutions in this space."
Participants in the challenge will be granted access to training data sets consisting of over 4.3 million instances across 24 different modulations, including a noise class. The competition's blind signal classification requires the classifier to posses little-to-no information about the signal being detected. The solution sought by the Army would quickly and accurately "classify the modulation, or change of a radio frequency (RF) waveform, as a first step towards signal classification." The intent is for solvers to present advanced algorithms and AI implementations with a high degree of classification accuracy and performance that would allow for ease of integration within existing systems.
A total of $150,000 in awards is being offered and the Army said its intent is to also include a "follow-on opportunity for possible contract awards."
"The challenge allows participants to submit their scores daily during the challenge to see how well they are performing," Monto said. "There will be a status leader board, so everyone will be updated automatically on how they are placing against others. This will help drive competition."