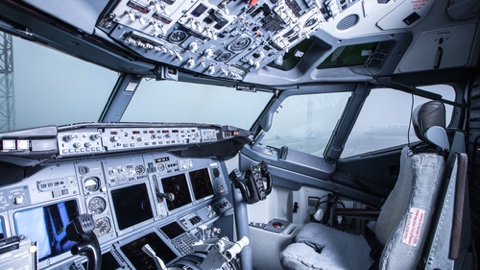 Florida International University (FIU) is partnering with Farelogix – a Software-as-a-Service airline commerce gateway – to create a new Data Science for Airlines Informatics (DSAI) program – an advanced training program which will focus on airline data analytics and decision sciences.
"Incorporating AI, machine learning and predictive analytics into airline revenue management … is the new frontier in air commerce," said Jim Davidson, CEO of Farelogix. "This joint program with FIU – the fourth largest producer of computing talent in the U.S. – will conduct world class research, develop and curate best practices and standards, and prepare data science graduates for work in the airline industry. It's an important step in positioning Farelogix customers and the wider airline industry to take advantage of dynamic offer optimization."
The program will study and implement advanced predictive analytics for the airline industry, using machine learning and artificial intelligence (AI). Graduate students will work collaboratively with the Farelogix data and analytics team using machine learning and AI to explore how the vast amounts of data being generated in the airline industry can be used to understand trends, predict behaviors, and take autonomous action to create and deliver high value airline offers.
"Airlines represent an untapped market for data science, and few university programs focus on the big data challenges and opportunities of this industry," said S.S. Iyengar, Ryder professor of computer science and director of the School of Computing and Information Sciences within the College of Engineering and Computing. "By partnering with Farelogix, we are preparing our data science graduates to be at the forefront of further innovation in the airline industry. This program also supports our undergraduate and graduate research initiatives and will provide new job opportunities for skilled students."