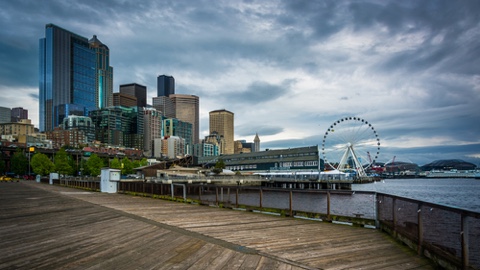 Seattle City Light issued a request for proposals in May for a contractor to build a $3.3 million solar microgrid for the city's parks and recreation department, to be installed in early 2019. The project is to be funded through City Light investing $1.8 million and a $1.5 million state Clean Energy Fund matching grant from the Washington Department of Commerce. It will use solar-plus-storage technology – capturing solar energy with photovoltaic panels and then storing the energy in a large commercial battery on site. The microgrid will produce no carbon emissions and is expected to reduce the amount of electricity Seattle Parks buys from Seattle City Light, while saving about $4,000 annually, and about $70,000 over the 14-year life of the project.
"Microgrids are innovative approaches that enhance the use of renewable energy and improve our community's resiliency during emergency events," said Jim Baggs, Seattle City Light interim general manager and CEO. "In an emergency that causes power outages, the microgrid will continue to power the community center so kids, seniors and other neighbors will be able to stay warm, charge their phones, do homework and most of all stay safe until we get the lights back on at their homes."
As its first microgrid project, Seattle City Light will be testing and analyzing the microgrid with an eye towards identifying opportunities to improve its effectiveness and identify new applications of the technology.
"Seattle is a leader in climate change, and with this project, we are adding sustainable, emission-free energy to the community," mayor Jenny Durkan said. "Protecting our environment and lowering operating costs of our facilities makes good economic sense and is an important step as we move towards becoming a green economy."