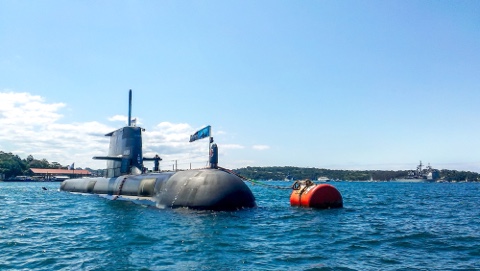 Australian Defense Industry Minister Christopher Pyne recently released the Defense Industrial Capability Plan which outlines Australia's long-term vision and objectives for Australia's defense industry, and how government and defense plan to partner with industry to achieve that vision.
The plan includes an initial list of Sovereign Industrial Capability Priorities which the Minister said are critical to achieving the Australian Defense Force's operational mission and to the development of its future force over the next few years. The initial Sovereign Industrial Capability Priorities are:
Collins class submarine maintenance and technology upgrade
Continuous shipbuilding program (including rolling submarine acquisition)
Land combat vehicle and technology upgrade
Enhanced active and passive phased array radar capability
Combat clothing survive-ability and signature reduction technologies
Advanced signal processing capability in electronic warfare, cyber and information security, and signature management technologies and operations
Surveillance and intelligence data collection, analysis, dissemination and complex systems integration
Test, evaluation, certification and systems assurance
Munitions and small arms research, design, development and manufacture
Aerospace platform deep maintenance.
A new program with grant funding will be launched to support the priorities and will be delivered by the Center for Defense Industry Capability. Implementation Plans for the ten priorities will be released by the government starting in mid-2019. The Defense Industrial Capability Plan can be downloaded here.
"The plan addresses Australian defense and defense industry sovereignty and outlines the initial Sovereign Industrial Capability Priorities," Minister Pyne said. "Importantly, the Plan makes clear that to be considered an Australian defense company, having an ABN and a shopfront is no longer enough – we want to see Australian leadership, an Australian board, and an Australian workforce value-adding right here at home."