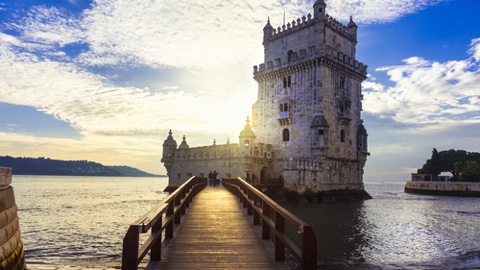 Portugal will become the 21st nation to join NATO's Cooperative Cyber Defense Center of Excellence (CCDCOE) later this month. The international military organization – based in Estonia –  is a community of currently 20 nations providing a 360-degree look at cyber defense, with expertise in the areas of technology, strategy, operations and law.
"We are glad to welcome Portugal, another strong NATO Ally joining the Center," Merle Maigre, director of the CCDCOE, said in a release. The center "offers a unique opportunity for all NATO Allies to practice together new interdisciplinary approaches in cyber defense."
The center hosts an annual cyber conference, CyCon, and coordinates cyber defense exercises, called Crossed Swords. Crossed Swords 18, held earlier this year, hosted 80 participants from 15 countries. The exercise focused on "enhancing further cooperation and information sharing between civilian and military spheres, joining together Critical Information Infrastructure (CII) providers and military units." Training objectives included attributing cyber-attacks that target information systems, launching stealthy cyber counterattacks, and coordinating tactics between cyber and kinetic units.
"It is evident that in order to defend ourselves better in cyber space, we need to know how attacks are carried out," said Aare Reintam, the project manager of technical exercises at CCDCOE.
Crossed Swords partnered with CII providers and "used mobile network technologies for identifying a target, drone surveillance and 5G sensors for acquiring its location and gathering further information enabling to accomplish the [exercise's] goal." CCDCOE is also home of the Tallinn Manual 2.0 –  the most comprehensive guide on how International Law applies to cyber operations.