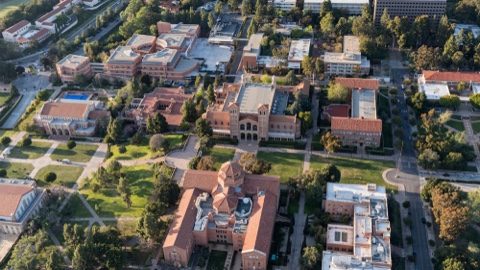 UCLA Health Sciences received a $20 million commitment from Los Angeles commercial real estate developers, Eugene and Maxine Rosenfeld, to expand and revitalize its learning resource center, which currently houses the UCLA Simulation Center. The new center will also create a new home for the Center for Advanced Surgical and Interventional Technology and provide a new state-of-the-art space for training medical students. The training at Eugene and Maxine Rosenfeld Hall at the David Geffen School of Medicine will include simulated medical scenarios using the latest technologies, ranging from computer simulations to virtual reality to high-tech mannequins.
"This transformative investment in the continuous training of future and practicing physicians and other health care professionals will prepare them to meet the challenges of modern medicine for decades to come," said Dr. John Mazziotta, vice chancellor of UCLA Health Sciences and CEO of UCLA Health.
According to officials at UCLA, the center will be one of the few facilities in the U.S. to place mock clinical practice, medical simulation and ER – and hospital – team training under one roof. The donation is a part of the UCLA Centennial Campaign, which matches outside donations; reaching toward its $4.2 billion goal by December 2019.
"The philanthropic partnership with the Rosenfelds will revolutionize UCLA's facilities to maximize knowledge, giving the David Geffen School of Medicine a competitive advantage and leading to greater health care efficiencies and more personalized patient care," said Dr. Kelsey Martin, the school's dean.