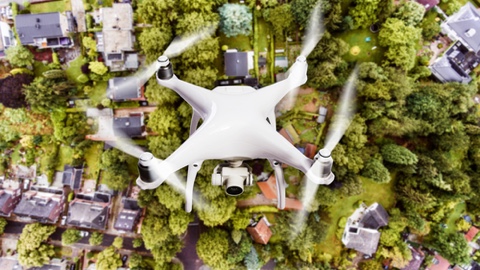 Skyguide – the Swiss air navigation service provider – is partnering with AirMap – an airspace management platforms for drones – on the U-Space initiative. The initiative is Europe's vision for the digital infrastructure that will support safe, efficient, and secure access to European airspace for millions of drones. Similar to NASA's Unmanned Traffic Management initiative in the United States, the collaborative effort will enable situational awareness, data exchange, and digital communication for the drone ecosystem.
"With Swiss U-space, Switzerland aims to safely open the skies for drone commerce," said Ben Marcus, CEO of AirMap. "We're proud to work with Skyguide to bring AirMap UTM to Switzerland and make it possible for more pilots, more drones, and more missions to take flight in Europe."
Working with SITAONAIR, senseFly, Intel, and PX4, AirMap and Skyguide successfully ran three trials which included:
e-registration and e-identification;
integration with Skyguide's air traffic control radar system;
flight planning and dynamic situational awareness;
access to geo-information and geofencing before and during flight;
airspace authorization and flight management;
tracking and live telemetry; and,
other flight-critical services for drone operators and other airspace stakeholders
The next trial phases are scheduled between 2018 and 2021 and will involve flight planning, flight approval, and tracking leading to more complex flight operations such as conflict detection and improved autonomy for drones.
"The establishment of a U-Space is the key to improve drone operations' safety and to satisfy the security and privacy concerns of our citizens. In order to achieve these objectives, a seamless cooperation between all the partners involved is crucial. I am glad to see that a further important step to tackle this challenge was taken today," said Christian Hegner, director general of Switzerland's Federal Office of Civil Aviation.