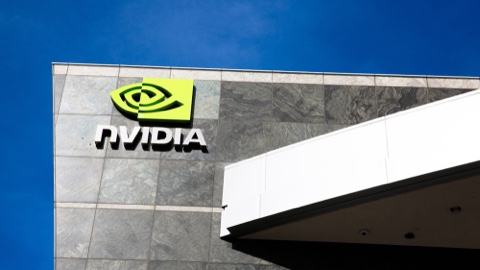 Nvidia recently announced that it has built the Nvidia Drive Constellation – a cloud-based autonomous vehicle testing facility using state-of-the-art photorealistic simulations. The system uses two different servers working in tandem – with one server simulating all of a self-driving vehicle's sensors (lidar, radar, cameras etc.) via Nvidia Drive Sim, and the other server running on an Nvidia Drive Pegasus AI computer used in real self-driving vehicles. The Pegasus AI component is responsible for decoding all the information coming in from the virtual car's sensors and processes it as if it were real data coming from a car driving on the road itself.
"Deploying production of self-driving cars requires a solution for testing and validating on billions of driving miles to achieve the safety and reliability needed for customers," said Rob Csongor, vice president and general manager of automotive at Nvidia. "With Drive Constellation, we've accomplished that by combining our expertise in visual computing and data centers. With virtual simulation, we can increase the robustness of our algorithms by testing on billions of miles of custom scenarios and rare corner cases, all in a fraction of the time and cost it would take to do so on physical roads."
The simulation all runs within a photorealistic environment that lets testers view what the car can see and also allows for dynamic testing of environments and situations. Developers can add in dangerous situations to be simulated to see how the autonomous car would react, without endangering animals or people. Drive Sim could let testers drive simulated cars in real-time, meaning a virtual autonomous car could learn how to react around real-life drivers.
"Autonomous vehicles need to be developed with a system that covers training to testing to driving," said Luca De Ambroggi, research analyst and director at IHS Markit, in a press release. "Nvidia's end-to-end platform is the right approach. Drive Constellation for virtual reality testing and validating will bring us a step closer to the production of self-driving cars."