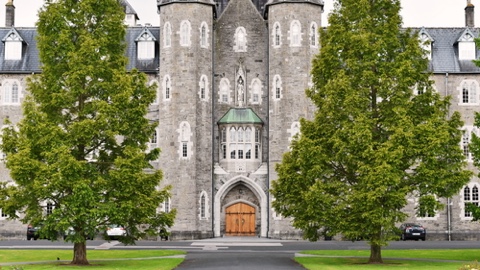 The U-Flyte project at Maynooth University's Department of Computer Science and National Center for Geocomputation in Ireland, which researches practical uses for drone technology, has recently been awarded €1.8m from Science Foundation Ireland in addition to a further €4.5m industry investment. Some of the uses being examined by the university, with a number of companies including Irelandia Aviation, Intel and Airbus, include coastal surveillance, aerial mapping and commercial services, such as online shopping delivery.
Dr. Tim McCarthy, from the National Center for Geocomputation, said, "Drone technology has the potential to be used for a wide range of practical applications, from the simple delivery of online shopping, to capturing data for maps of farms, forests, lake and coastlines, and providing security surveillance in vulnerable areas. Experts even foresee drones being used to transport life-saving medical supplies, or coming to the aid of swimmers, making search and rescue operations safer and more efficient than ever before. However, new research is required to ensure that drones can operate safely and securely. This project will be using the latest navigation, optical, and radar sensors on-board our drones to gather data and feed it back through a system of connected secure networks to powerful computing platforms."
In Ireland, the maximum height to fly a drone is 120 meters, with a maximum distance of 300m in distance allowed between drones and the operator. The drone must also remain within sight at all times. With increased drone services, these restrictions would have to be amended.
"The U-Flyte project will play a hugely important role in developing drone technology for use around the world, and it is using Waterford Airport as a test bed. This highlights Ireland's ability to punch about it's weight when it comes to the research and development of science and technology," said John Halligan, minister of state for research and development.