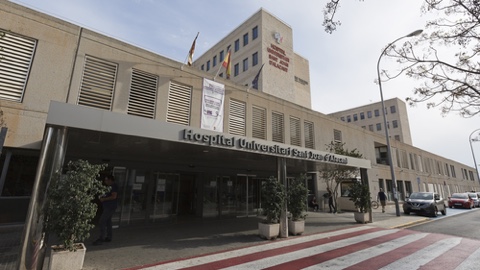 Researchers at the University of Alicante in Spain and the training center of the firm OASI have developed an innovative simulator for training emergency health procedures that is capable of creating unforeseen situations for which decisions must be made in real time.
The suite has been designed for training health teams in emergency scenarios such as fires, earthquakes, rescues, or disasters with multiple victims. It allows trainers to simulate changing scenarios in real time and also to assess the teams' behavior. It can also be used by military, police and private security in other settings where emergency health procedures are vital: military combat, terrorist attacks or disasters caused by human beings, such as chemical pollution or nuclear accidents.
The system consists of software that creates real scenarios that can include unforeseen situations during the training, forcing participants to make real-time decisions. Trainees wear sensors, vests and stress belts that can simulate specific wounds in certain parts of their body and stimulate a feeling of discomfort. The user groups that act as healthcare personnel or rescue workers have mobile terminals through which they receive information about unforeseen incidents for them to act accordingly and communicate their actions to be assessed automatically. Trainers can interact and exchange data with participants through a map-based system where the entire procedure is visualized – which, in turn, is connected to a server that processes the information retrieved to generate new situations.
The project was led by Professors Diego Marcos and Virgilio Gilart of the University of Alicante's Department of IT and Computing. Héctor Mora, the training director at OASI – a support organization for international security – was the primary promoter.