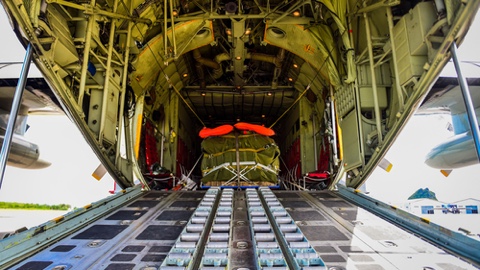 Kongsberg Digital – a Norwegian supplier of simulator solutions – recently launched a new 3D virtual application for its K-Sim Cargo simulator – a cargo handling simulator designed for a range of cargo vessel models. The system generates high-fidelity visualization for operational training on important areas of the cargo deck. This first program has been developed for crude tankers and was developed in response to customer requests for high fidelity outside deck area training.
The K-Sim Cargo virtual model simulates the deck area in 3D, enabling the student to interact with valves, flanges, cargo tank hatches, pressure vacuum valves, and crude oil washing (COW) machines. Visual effects such as leaks and hose connections are included to add even more realism.
Kongsberg said the company will go through a program of updating existing K-Sim Cargo simulators with these 3D virtual solutions over the next few years.
"We will continue to develop our K-Sim Cargo models by adding visualized deck area systems in 3D in the years to come," said Kongsberg Product Manager, Leif P. Halvorsen. "We have received excellent feedback on the corresponding systems for our K-Sim Engine models and this leads to a demand for similar systems in our K-Sim Cargo models. We believe the training value will increase significantly by adding this 3D feature."