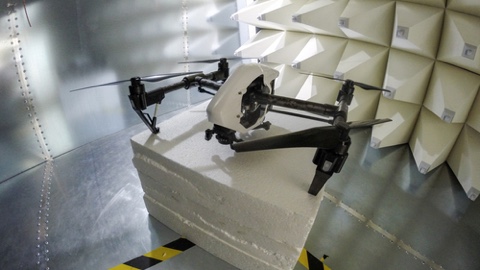 The United States Air Force has assembled a cross-functional group – known as an enterprise capability collaboration team – that will examine how the service will continue to lead, operate, and integrate electronic warfare (EW) throughout the electromagnetic spectrum (EM).
"The Air Force and our nation need to maintain superiority in the electromagnetic spectrum," says Brig. Gen. David Gaedecke, Cyberspace Operations and Warfighting Integration director, Office of Information Dominance and chief information officer for the Air Force, who is leading the team. "The spectrum is so broad, relied upon by all, and increasingly congested; so the first challenge of this effort is to scope the issue."
The team, which will spend 12 to 18 months researching and developing strategies, will combine military experts, scientific advisory boards, defense science boards, and industry professionals.
"There's already tremendous expertise and research out there," Gaedecke said. "We'll draw not only from our experts in the military, but also previous scientific advisory boards, defense science boards and industry professionals to form a cohesive and comprehensive electronic warfare and electromagnetic spectrum strategy. It's those executable recommendations and how they will align and integrate into ongoing Air Force efforts like multi-domain command and control that are the ultimate goal. Superiority in the electromagnetic spectrum is fundamental to the new National Defense Strategy. To be a lethal force of the future, we need to lead in research, technology and innovation. Superiority in the spectrum underpins all of these."
As Vice Chief of Staff of the Air Force Gen. Stephen Wilson said, "those who dominate the spectrum, win."