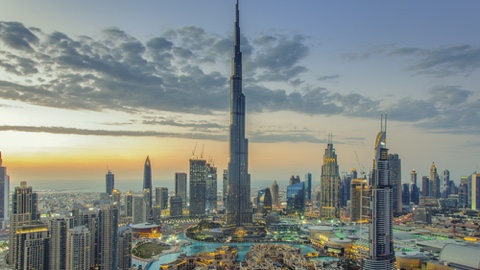 The Emirate of Dubai has plans to install thousands of high-tech surveillance cameras throughout the city ahead of the World Expo 2020 where as many as 25 million visitors are expected to head to the country. The new project called 'Oyoon' (eyes) will monitor criminal behavior in three sectors – tourism, traffic and bricks and mortar facilities. Previously, different agencies managed their individual command centers, but Oyoon will centralize surveillance, providing live feeds to a central command center. It will also be able to record traffic violations, using cameras with built-in license plate readers.
"Criminal activity-related cameras will capture footage of people involved in crimes, recognize their faces and analyze the crime," said Brigadier Jamal Al Muhairi, deputy director of administrative affairs at Dubai Police. "Microphones will be connected to cameras to warn criminals. If a person is trying to steal, for example, a voice message from the microphone will tell the person that he or she is being watched by policemen."
The Oyoon committee includes partners from the government sector such as the State Security Agency, Security Industry Regulatory Agency (SIRA), the Telecommunications Regulatory Authority (TRA), and the Dubai Municipality, and private sector companies. The Oyoon committee will set standards on the installation and use of all CCTV cameras across the Emirate, and conduct field studies across all jurisdiction areas to ensure highest levels of security and safety in the region.
Maj Gen Khalil Al Mansouri, assistant to the chief of Dubai Police stated, "In an ever-changing world, we need to adapt to technological advances. As the world changes, we need to change. We are approaching Expo 2020 and Dubai will witness a heavy footfall."