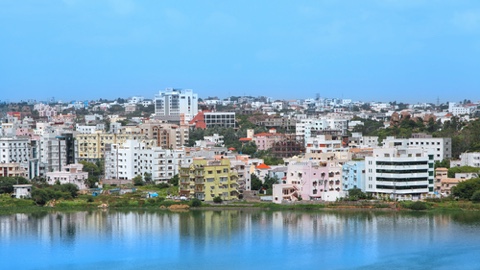 The India Innovation Hub Accelerator Program has recently commenced and is open for startups working in the field of AR/VR in India to apply. The finalists will be invited to participate in a 3-month accelerator program at T-Hub, where they will be mentored by a network of mentors, industry experts, investors, service providers, and community/ecosystem experts to help develop the startup ideas. T-Hub has partnered with Facebook to create the program in order to foster innovation in the field.
Jay Krishnan, CEO, T-Hub, said, "AR/VR today has started to gain traction in industries ranging from – entertainment, gaming, communication and industry. The Indian AR/VR market yet nascent is expected to grow at a compound annual growth rate (CAGR) of 76 percent over the next five years, fueled by demand from business and consumer sectors. Our intent, as an ecosystem enabler is to partner with pioneers like Facebook and explore new frontiers that are relevant for India like healthcare, education etc with AR/VR and XR. We are extremely excited to be playing a part in enabling and accelerating innovation in this space for India with Hyderabad as the epicenter."
AR/VR startups are working in the areas of healthtech, industrial manufacturing, education, corporate learning and development, hardware and accessories positioning, gesture and eye tracking, mobile hardware and enablement, video processing, developer tools, camera, and capture technology.
"We understand the challenges start-ups face to get their ideas off the ground and we are committed to paving the way for the next generation of startup success in the country. Through our Accelerator Program with T-Hub, we want to provide the right support, training and mentorship they need to explore the potential of emerging technologies," said Satyajeet Singh, Head of Platform Partnerships, Facebook India and South Asia.